Let's talk business ideas. No matter how rewarding your full-time job may be, finding the best side business ideas and eventually becoming self-employed is even more meaningful than great pay and solid benefits.
Choosing the path of entrepreneurship and working on finding great business ideas, is without a doubt riskier than being content with holding a 9-5 job. It requires more sacrifice. However, once you're reaping the lifestyle benefits of being your own boss and hustling your way into making significantly more money with your business ideas than you ever could at your day job, the hard work will have all been worth it. So, dive into the most relevant business ideas in 2020.
And by now you probably already know… one of the (lowest cost) best business ideas you can start working on right now is launching a blog of your own. For that reason, I recently put together a free guide that breaks down how to start a blog and I share the exact strategies I've used to turn my blog into a more than $50,000/mo business.
The question I'm asked most (by far) when I speak with fellow entrepreneurs is, "How do I know which business ideas are best for me?" This is always quickly followed by, "How do I start on this side business idea while I'm still working my full-time job?"
This makes perfect sense. With how many business ideas already exist out in the world, it can be difficult to come up with the right side business idea you should be spending your time on. Especially if you're looking primarily at home business ideas that'll afford you the best lifestyle flexibility.
The majority of us don't have the luxury of being able to quit our day jobs to pursue starting a business today—without having to worry about how we're going to meet our financial obligations moving forward with no immediate income.
That's why I'm a huge advocate of always starting a business on the side of your full-time job, so that you can test your way into your new product or service, get feedback, validate the idea, and start generating income before you quit your job. If you can master the art of scaling one of these business ideas while keeping your day job, you'll have no trouble succeeding once you're fully self-employed.
Bringing a business idea to life, begins with learning how to channel your unique strengths, experiences and personal interests into a product, service or other offering that can positively impact other people. From there, you need to learn which tools, resources and feedback communities you can use to accelerate the pace at which you're able to launch.
With that in mind, I put together this comprehensive list of the 101 Best Side Business Ideas You Can Start While You're Still Working a Full-Time Job, to help give you inspiration with proven side business ideas that can be executed on while you still keep your day job—and primary source of income.
The big problem for many of us is that working a full-time job makes it too exhausting to even consider trying to find an alternative outlet.
Luckily, there are tons of ways to start working on a business idea while still leading a well-rounded, meaningful life. If you play your cards right, you'll be able to quit your day job and grow your side business idea into an empowering self-employed career.
Obviously some of these small business ideas have more earning potential than others, but what they all share in common are relatively low barriers to entry and the flexibility to work at them for a limited amount of time per week. I also tried to focus on side business ideas that have some sort of online component to them, since those tend to be more lucrative and longer-lasting in 2020.
If I missed any good ones, please share your best side business ideas in the comments below! If you're ready to start a business while you're still working full-time, join my free course, Find a Profitable Business Idea.
Here are my picks for the best business ideas you can start right now, while you're still working full-time.
Now, let's dive in.
1. Start a Blog.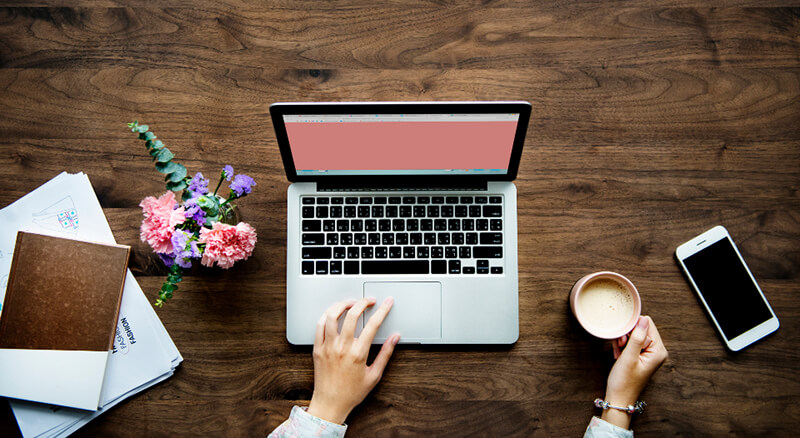 Think blogging is no longer a viable source of income? Think again. Recent blogging statistics show that tens of thousands of bloggers (including yours truly) are creating profitable content on topics as diverse as scrapbooking, home cooking, travel, film, lifestyle, business, personal finance and more. And we're growing our blogs into six-figure businesses thanks to a combination of email subscribers, affiliate marketing, blog sponsorships, and other revenue streams. Your first step with starting a blog is quickly getting the technical side of things handled (my free master course on blogging will show you how), and then both understanding what your audience craves and learning how to attract those readers online.
If you want to speed up the process of launching your blog, I recommend setting up quick, affordable and easy website hosting with a company like Bluehost or one of the other best web hosting plans for bloggers, choosing a simple WordPress theme and working on your first post—in order to set the precedent of prioritizing your time on creating content, connecting with (and building) your audience. You'll also need to employ the right blogging tools to grow your blog along the way.
Then once you've been able to build a community around your blog, you'll want to invest in really understanding your readers—so that you can give them more of what they want.
I know first-hand that learning how to start a blog (let alone make money blogging) can be a massive new undertaking.
So, I put together a free master course for you to take that spreads out all of the work involved in starting a blog, into a series of action-packed lessons. My free course breaks the entire process of starting a blog down into an incredibly simple 7-day process for going from zero to generating creative blog post ideas, writing a blog post, optimizing and promoting your first piece of content in just 1 week. I can't recommend it enough.
And if you want a deep dive tutorial on getting your blog up and running today, head over to my Ultimate Guide to Starting a Blog then browse my list of all the best blogging courses.
2. Graphic Design.
While having a formal background in graphic design is absolutely going to be helpful, it's also relatively easy to learn the foundations of graphic design on your own. An increasingly easy-to-use Adobe Illustrator and even more easily accessible tools like Stencil and Visme are making it so that just about anyone with two opposable thumbs, a bit of creativity, and motivation can earn a side income doing things like designing (and selling) images like these motivational quotes that can be printed onto posters and sold on platforms like Etsy. Or you can find a local startup, small business owner, or photographer who could benefit from some extra help designing or altering images.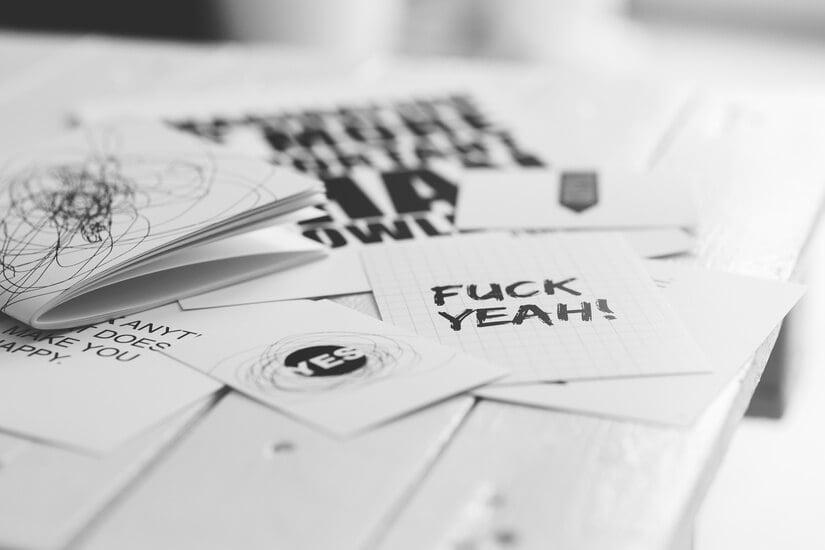 But before you can graduate from side business ideas and begin earning a full-time living as a graphic designer, you'll need to build your skills—I recommend starting with reading the foundational book Graphic Design School and Steal Like an Artist, the incredible book by Austin Kleon about how to become more creative. To accelerate your education in becoming a graphic designer even quicker, check out the online courses Graphic Design Fundamentals and The Graphic Design Bootcamp. Then once you're an expert at your craft, you can further your education and move up to offering more hands-on experiences like design sprints for higher-value clients around the world.
Recommended Courses:
3. Web Design.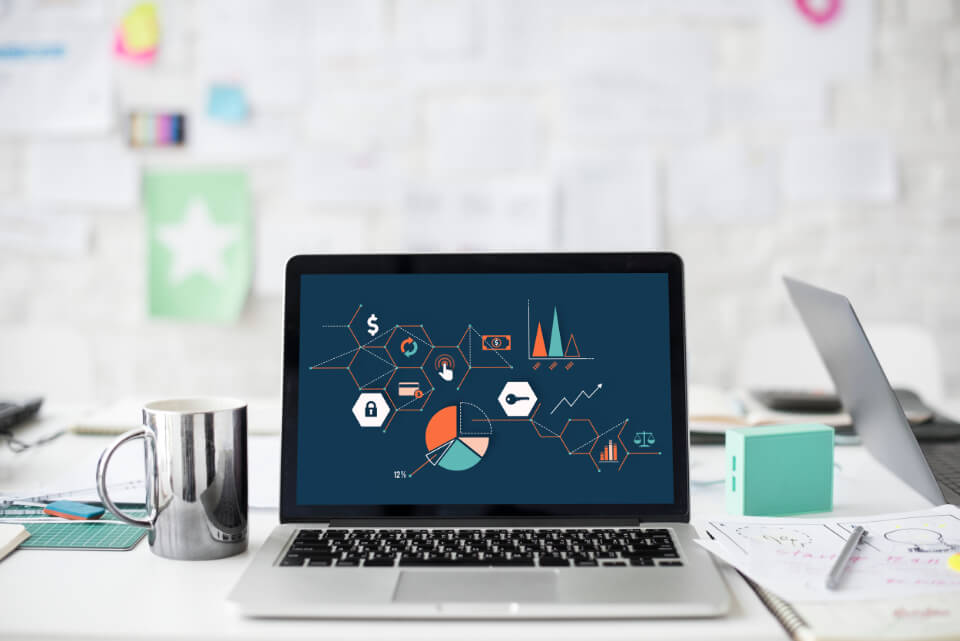 Web designers are incredibly valuable for technology companies—which is why becoming a freelance web designer is a top side business idea today. Being a web designer is all about mastering the art of creating a beautiful, value-driven experience for the people using a website or app. There are always new websites popping up in need of professional web design, and foundational books like HTML & CSS: Design and Build Websites by acclaimed web designer Jon Duckett and Don't Make Me Think by user experience legend Steve Krug will get you started down the right path to quickly determining whether or not becoming a web designer is one of the most viable side business ideas for you.
Then you can move into more actionable online courses like Modern Web Design on CreativeLive and Learn Web Design and Profitable Freelancing on Udemy will teach you everything from foundational web design knowledge to earning your first freelance income as a web designer. On top of that, you can take even more immersive courses and learning experiences with access to direct instructor feedback and personal mentorship with platforms like Treehouse and General Assembly to get up-to-speed even quicker with this career path and listen to my podcast interview with Ian Paget about how to become a freelance designer as a side business idea.
Recommended Courses:
4. Web Development.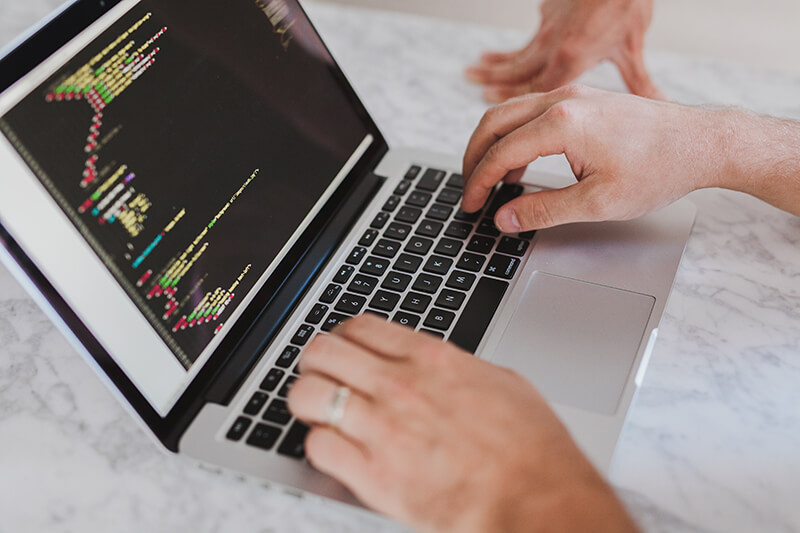 As a web developer, you'll build incredibly valuable skills that are in extremely high demand. You can get up to speed on building websites in as little as a few months with inexpensive or free online education programs like Treehouse, the Web Developer Bootcamp on Udemy and Codeacademy.
If you don't find what you're looking for there, here's a list of the 45 best places you can learn to code for free. Once you command a knowledge of HTML, Ruby, Python, Javascript, or CSS, you can start a freelance business as a side business idea to build your portfolio while you still hold onto your full-time job. Listen to my podcast interview with Laurence Bradford about her journey to become a freelance web developer, too. And over time, you'll build more relationships, have more experience, and eventually take these kinds of business ideas over to becoming a full-time source of income.
Recommended Courses:
5. Online Courses.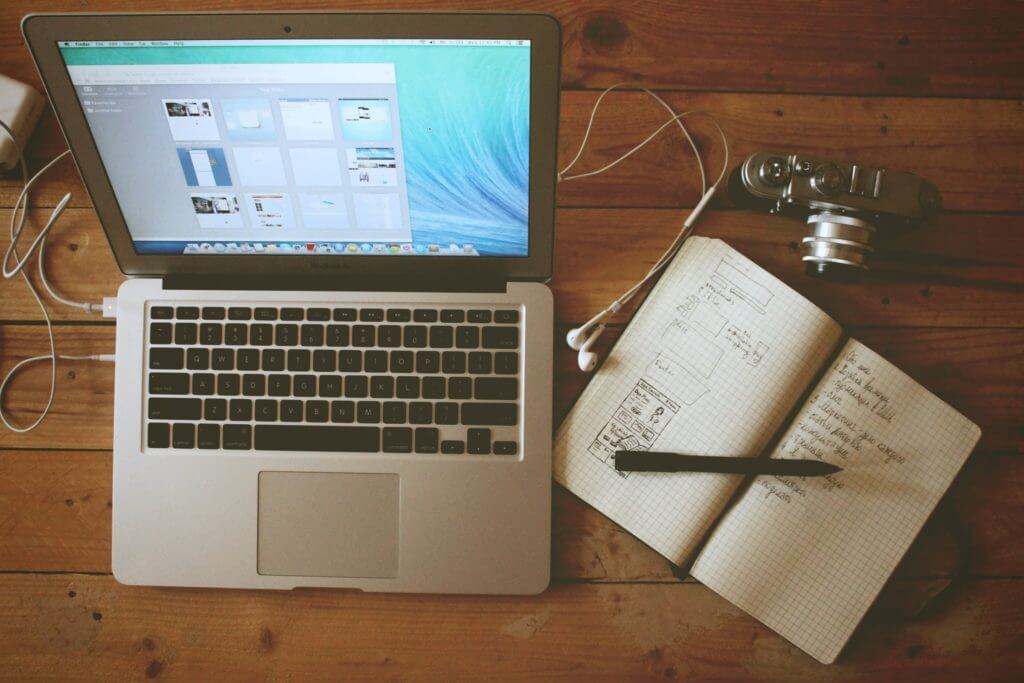 Using your skills for profit is a common trend with all of the best side business ideas. If you're an expert at something, there's likely an audience of people online who would be willing to pay to become an expert in your field—just like you. If you want to take your skills and turn them into an online course that teaches others how to get the same results you've achieved in your life, career, or business, start with How to Create an Awesome Online Course on Udemy, where instructor Miguel Hernandez covers how he makes over $90,000/yr teaching online. You'll learn from more than 8 hours of video instruction.
If you want to find a profitable online course idea in the next 3 days, join my free online course Find a Profitable Business Idea today. It'll walk you step-by-step through the process I've used to generate more than $15,000 in online course sales in a single week. Then once you're ready to start teaching your own online course, I recommend using Teachable, the easiest and most affordable platform to use for creating, hosting and selling your online courses. They also have a ton of free educational resources about how to get started with creating an online course (yes, even as one of our top side business ideas) when you sign up right here.
Recommended Course:
6. eBooks.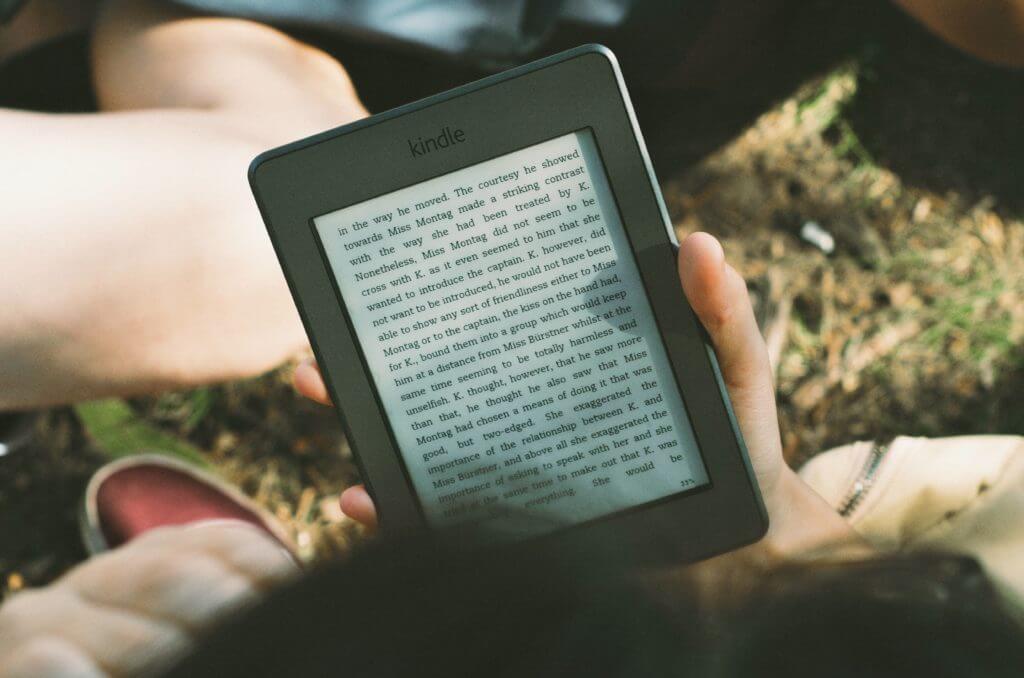 Packaging your skills and knowledge into a downloadable eBook that delivers value to those seeking to learn a skill, advance in their careers, or start their own businesses, makes for a strong value proposition if you target the right audience (which is why it makes for such sustainable business ideas for many authors). A class I took with Tara Gentile on CreativeLive will also show you how to use your existing body of work to write an eBook within the next week (even by starting with something as simple as a blog post outline to kick the process off) and turn an eBook into one of the smartest business ideas you can execute on if you have a knack for writing. Put in some serious work with your eBook, build an audience and you'll have a platform to pitch traditional publishers on landing a book deal—then you can write one of the top business books and really build your personal brand.
7. Instagram Marketing.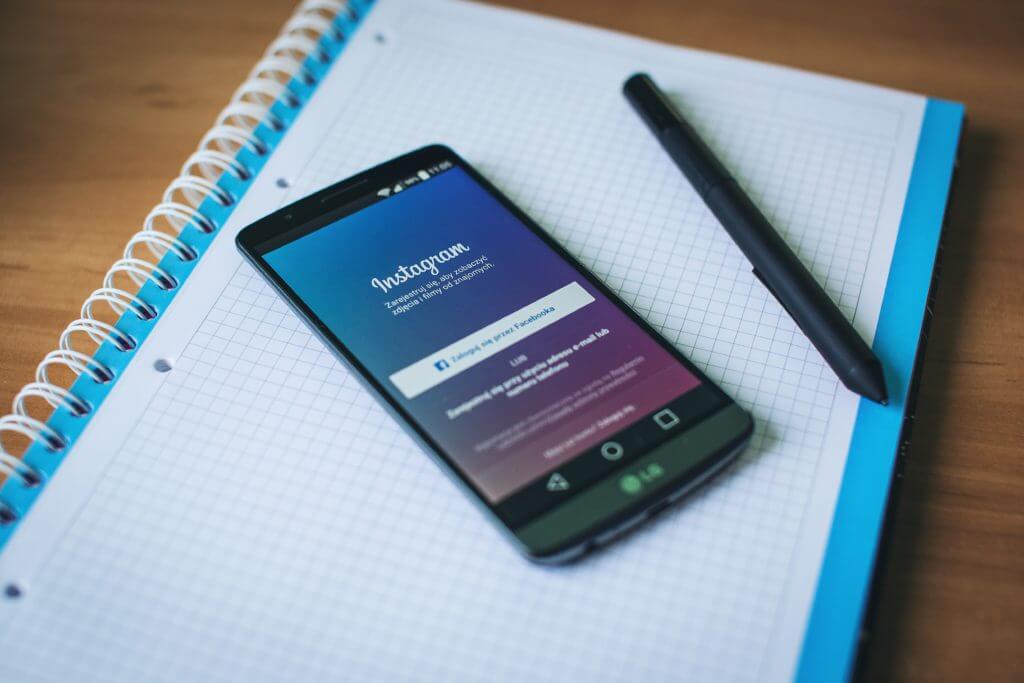 Build up a following on your Instagram account and you could quickly be approached by major brands, gear companies, and other relevant businesses that sell products or services related to the type of content you share on Instagram—creating multiple potential side business ideas that'll come to you. If you have the right marketing skills and hundreds of thousands of followers, you can easily charge anywhere between $500 to $5,000 per post (or more)—which makes for very profitable side business ideas. Once you get some traction, to cut down on the amount of time you spend uploading images, you can make your entire workflow more efficient by posting photos from your Mac or PC.
8. Online Coaching.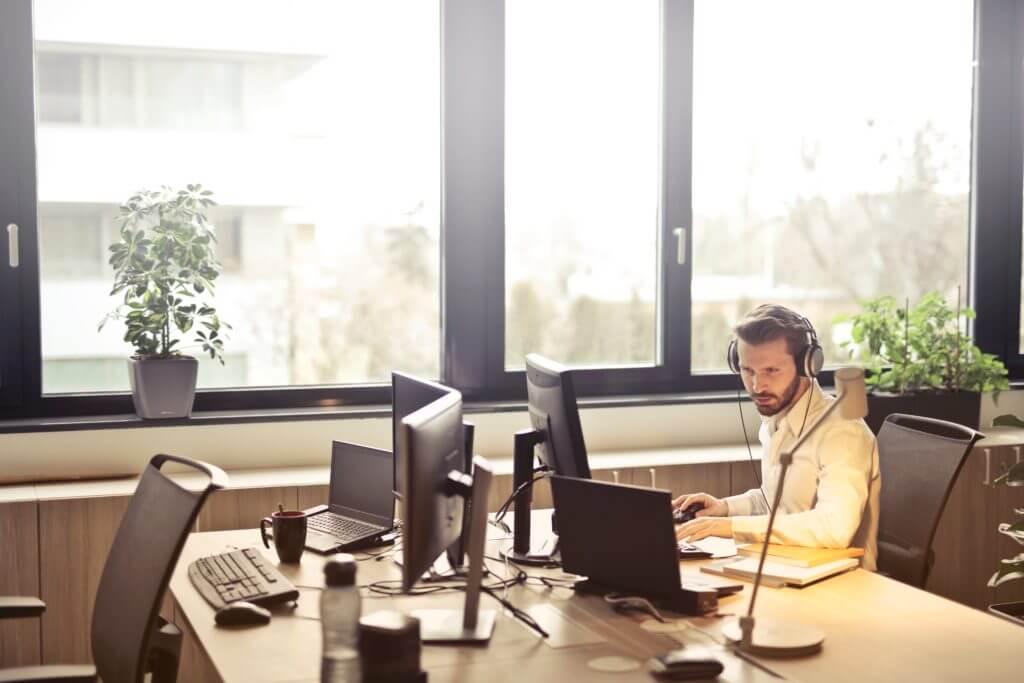 If you have something you're skilled at and very passionate about, you can turn that winning combination into offering your services with one-on-one online coaching as one of the most dependable side business ideas that leverage your skills. Just be sure to implement your own opportunity management system so you don't get caught up working with clients that you can't measurably help. Elmira Strange will give you a step-by-step plan for putting your skills and experience to work by developing an online coaching business—even as a side business idea in the time around your full-time job—so be sure to check out her course on Udemy for a jump start on this side business idea.
On top of just the skill and experience components to being a successful online coach, this side business idea is all about building a community around the help you're offering and fostering trust with members. Plus, your community members will learn from each other along the way. Creating the space for that community can be as simple as setting up a private Facebook group or choosing a community-building platform like Slack that has more capabilities to use your own custom URL, have internal forums, customized designs and more.
9. Podcasting.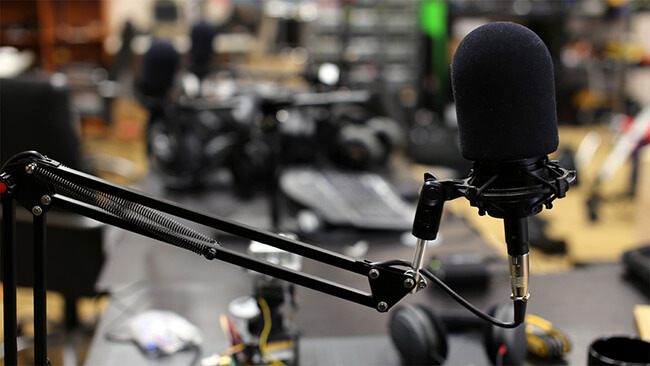 If you can create a regular audience for your podcast on a specific topic, this is a great way to get sponsors and fund this side business idea. My podcast, The Side Hustle Project is actually one of my current side business ideas I've been working on, and because I had an existing audience here on my blog at the time I launched the show, I was able to broker a $5,000 sponsorship from Freshbooks to place ads on the first ten episodes before I even got started.
When I used to work at CreativeLive, I regularly paid $250-$500 (or even much more depending upon audience size) per episode for 90 seconds worth of advertisements on relevant podcasts like The Tim Ferriss Show, the #1 business podcast right now from the 4-Hour Workweek author, Tim Ferriss. The podcast has even helped Tim launch his latest New York Times bestseller, Tools of Titans to a wider readership.
Feel like podcasting might be something for you? Check out our Best Podcast Hosting Sites Guide to get you started!
10. Amazon Reselling.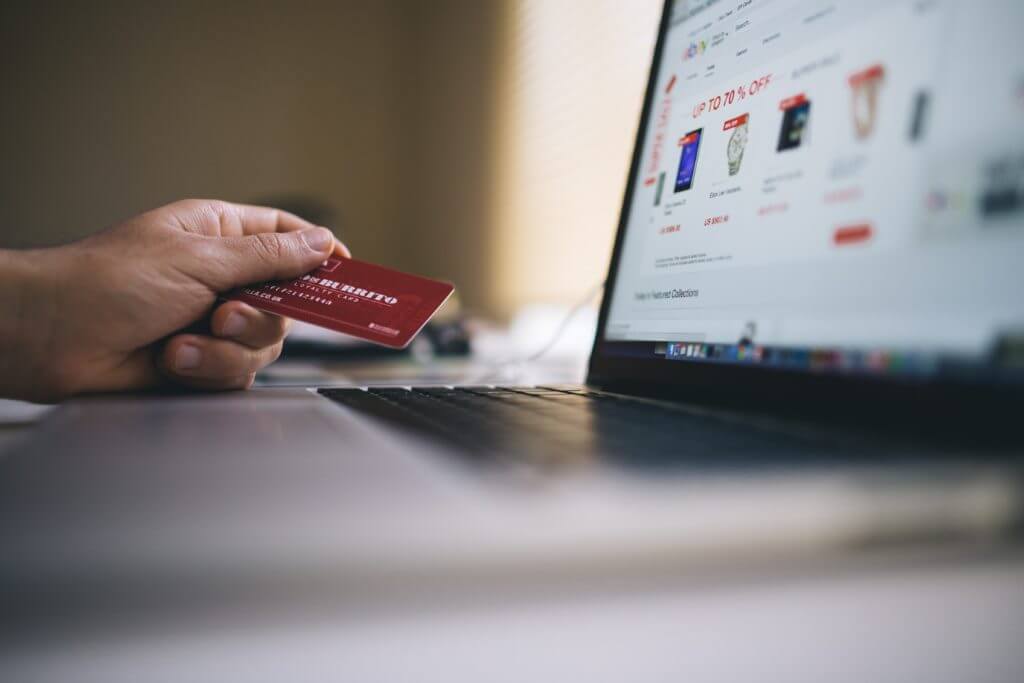 Anyone can sell goods on Amazon, provided you have products to sell (or buy low, then resell). If you're the type to hit all the local garage sales each weekend, there's all sorts of valuable things that can be resold online as incredibly lucrative side business ideas. If you want to step your Amazon selling game up, check out this detailed guide to Amazon and eBay retail arbitrage on Entrepreneur featuring an interview with Julie Becker and several drop-shippers who've grown this home based business idea from side business idea into a lucrative money-maker.
14. Affiliate Sales and Marketing.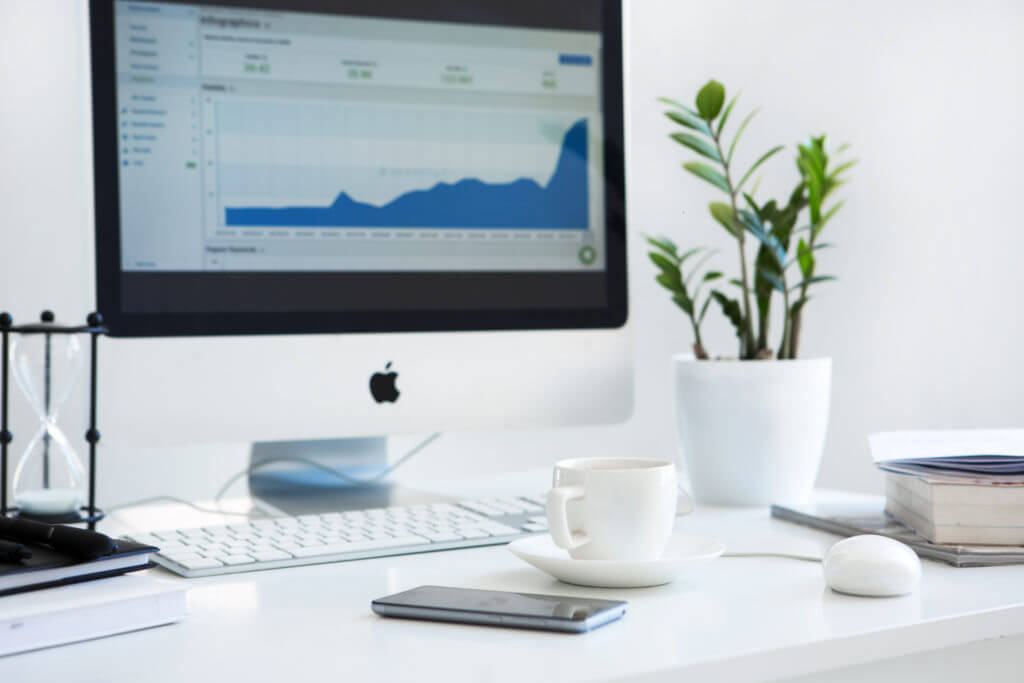 If you already have a website that's driving in targeted traffic, a great way to make passive income from the content you're already creating as an easy side business idea, is through affiliate marketing. ShareASale, Rakuten, Clickbank, and Skimlinks are a few of the best affiliate networks and tools that can help you make money from the content you already produce, thus amplifying your side business idea income. Check out how I've gone from starting a blog to now making money blogging (to the tune of often more than $50,000/mo) from affiliate marketing—to get some inspiration on how you can grow a blog from side business ideas to full-time company—and follow along as I grow my own side project affiliate blog, SmartWP: WordPress Tutorials and Advice.
17. Remote English Teacher/Tutor.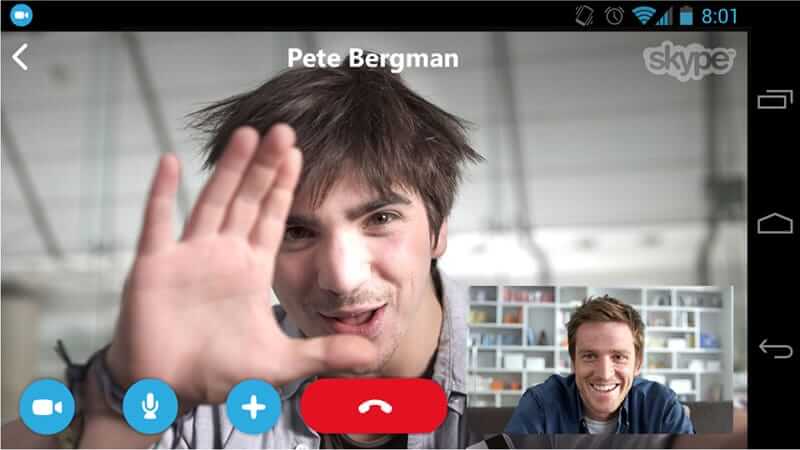 Teaching and tutoring English as a second language is a great way to put your skills to work into business ideas with potential to earn, not to mention opening doors for you to travel the world if you'd like. While full ESL (English as a Second Language) accreditation is recommended, as long as you're a native speaker, there are people in countries such as Hong Kong or the UAE who are willing to pay upwards of $25/hr for you to teach them English via Skype. Indeed, Learn4Good and Remote.co often have remote english tutoring jobs posted, check back frequently. Then once you land that remote job, you'll need somewhere more professional than your dining room table to meet with students—check out this post about how to find places to work remotely and you'll officially graduate this side business idea into a full-time endeavor for yourself.
19. Social Media Manager.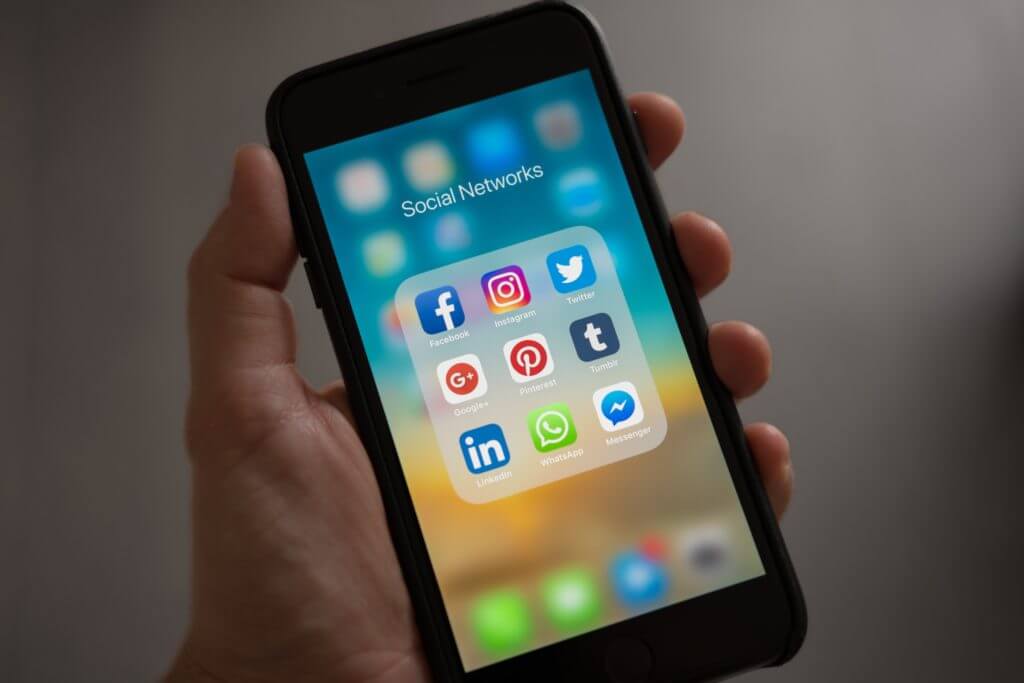 We're all guilty of spending too much time on Facebook, Twitter, or Pinterest sometimes, so why not get paid to put your expertise to work as a side business idea? Lots of companies, especially startups or those in retail and travel—even influencers have heavy social media presences and are constantly in need of people to help build their brands online. You can find these types of opportunities on sites like Flexjobs, Career Builder and most employers on these websites are conditioned to working with people who operate these services as their side business idea. Over time as you grow in your ability to leverage various social channels, you can add more service offerings like running high-return Facebook Ad campaigns or hosting lucrative sweepstakes competitions for the brands you want to work with.
Build your own social following and create a personal brand for yourself like Matt Nelson, founder of WeRateDogs has done (thus growing his following to more than 2.8 Million people), and countless opportunities will come your way for turning these kinds of side business ideas into a full-time business.
20. Google Paid Ad Specialist.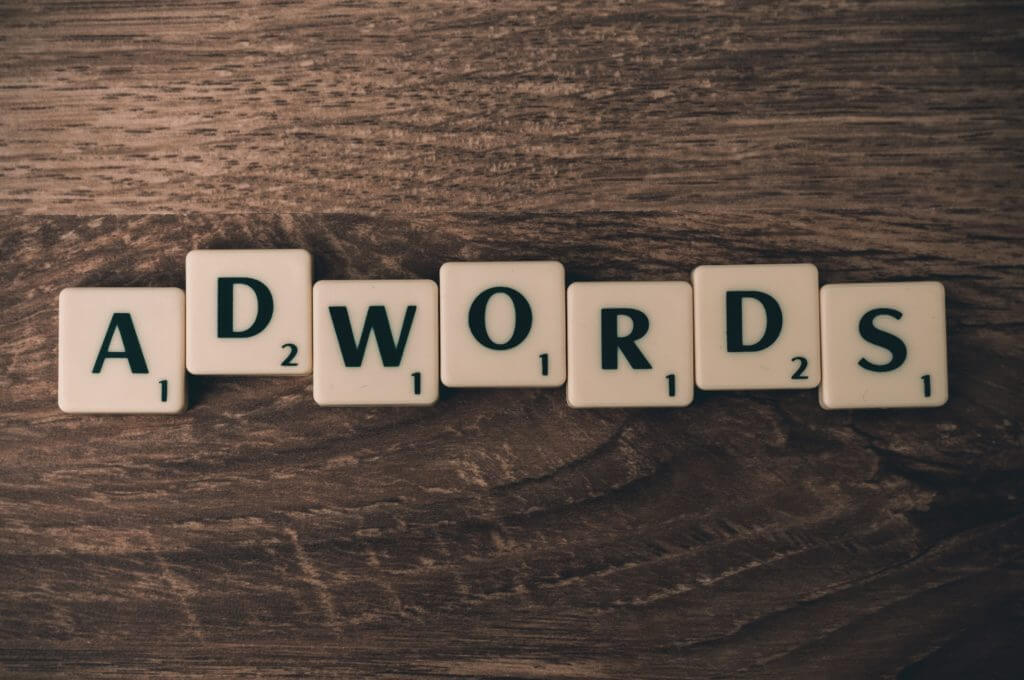 If you know a thing or two about paid internet marketing and are comfortable with Google, a great way to make some extra income as a side business idea is to sign a freelance contract to manage a company's Google Ad Campaigns, and gradually start bringing on more clients as your consulting business grows. Just be sure to brush up on all the right business slang and industry jargon that's pervasive in the online marketing world before you launch unprepared into this side business idea.
21. Presentation Design Consultant.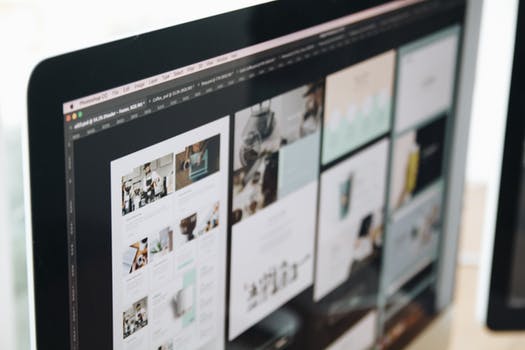 Yes, even the PowerPoint presentation requires outside consulting every now and then—especially if it's not your forte. I know I would happily outsource the visual layout of my presentation decks for work meetings, investor pitches and lectures. Tobias Schelle of 24Slides is living proof that you can turn your skills at slideshow presentation design into legit side business ideas—and potentially earn up to $20 a slide for your time and talents.
22. Travel Consultant.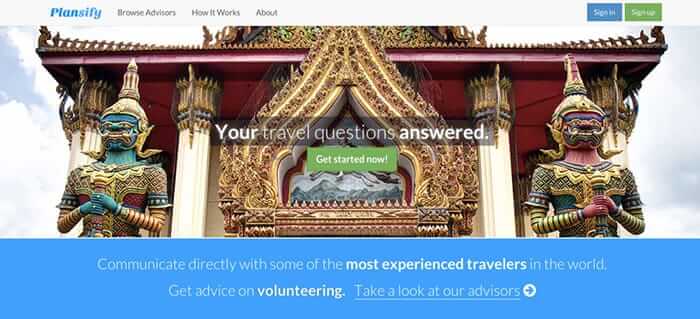 If you love to travel and find yourself randomly searching for airfare sales or browsing Lonely Planet, why not carve out a niche for yourself as a private travel agent? Build travel consulting into one of your side business ideas by starting with word of mouth recommendations from friends who know they can count on you for the cheapest flights, create a Facebook or LinkedIn group to invite people who want to stay on top of the latest deals and eventually you could spin this business idea into a full-time consultancy teaching people how to make their dream trip a realit.
23. Landing Page Specialist.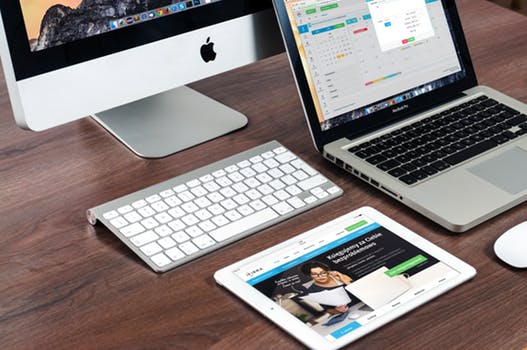 If you have a way with words, know how to do keyword research and craft beautifully designed landing pages that follow the best blog SEO strategies, why not charge other companies for your services and turn it into money-making side business ideas? Even a short landing page is worth a couple hundred bucks in most cases, and so much more if you know how to pitch your prospects well. If you want to get started with your business idea of becoming a landing page specialist or freelance copywriter, check out Len Smith and Sean Kaye's awesome course on Udemy, Copywriting Secrets: How to Write Copy That Sells.
28. Sell on Etsy.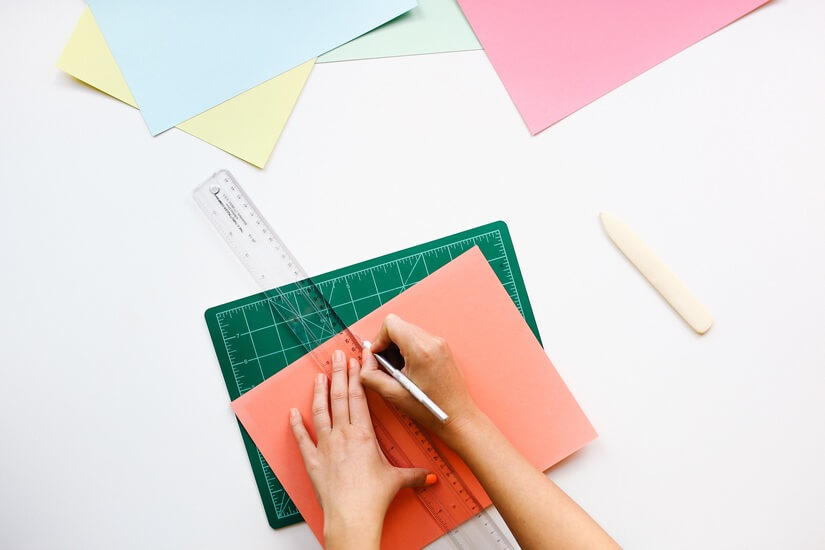 Have a talent for crafting or creating other handmade goods? From bracelets to phone cases, rings, furniture, and more, Etsy is one of the world's largest independent marketplaces that's perfect for anyone who is creative and willing to sell their handmade creations. As long as you have the space, this can make for one of the best home business ideas that can be started as a side hustle with a very limited investment. Consider these 5 steps to starting an Etsy store, from Handmadeology. Then, after you're able to build your brand and grow your own audience, you can start an eCommerce site of your own and retain a larger portion of the revenue from your product sales—making this a very lucrative potential business idea if you're able to find an audience that loves your products and figure out how to best sell online to them.
29. Ebay Sales.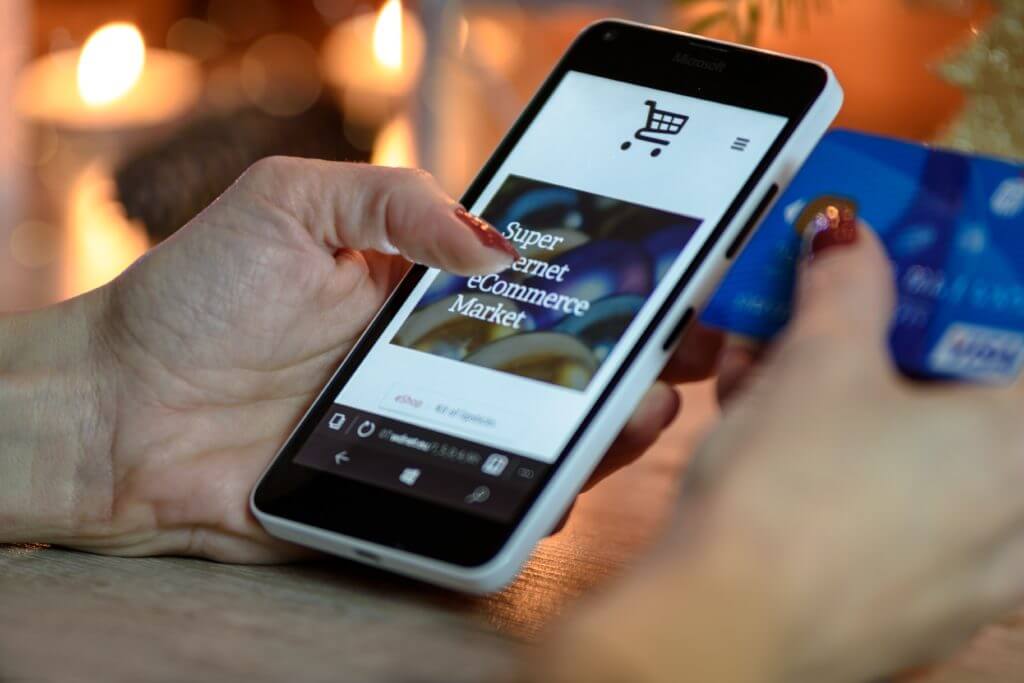 Similar to selling on Amazon, eBay is a place to make money selling just about anything you can think of as a side business idea, with the added excitement of using the auction selling model to sometimes get way more than you expected for that antique baseball card you picked up at a local street fair. To turn your eBay selling into a legitimate business idea, look for opportunities where you can buy in-demand products at a discount—and later sell them for a profit. Eventually, you can even take the lessons learned from your eBay store and build a full on blog or eCommerce business.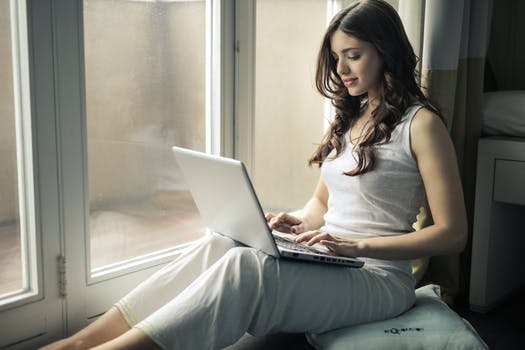 Fiverr is a great place for first-time freelancers who might not have tons of experience and want to build up a portfolio of their work. You'll be able to complete simple tasks ranging from logo design, to creating animations, or even drawing a company logo on your forehead. While this side business idea likely won't be growing into a million dollar startup for you, it can still be a platform for funding one of your next big business ideas. Want to learn more about Fiverr's history and how to get the most out of selling on the platform? Listen to my interview with Fiverr CEO Micha Kaufman.
37. WordPress Website Consultant.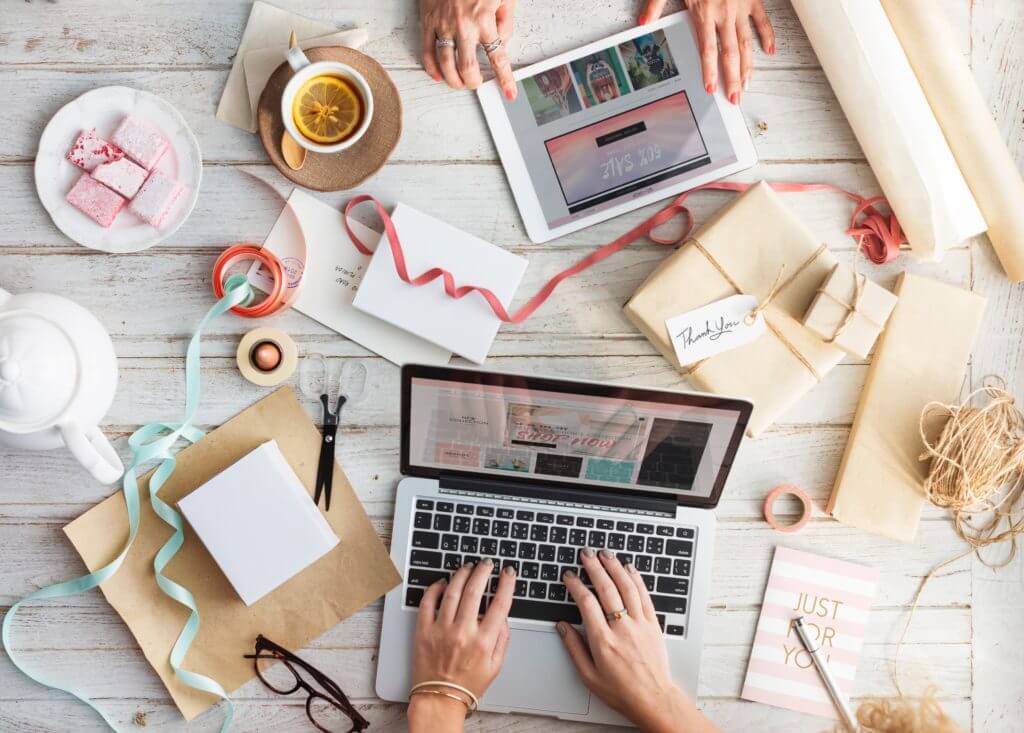 Countless small businesses start out their web presence using a WordPress website (myself included) with one of the best web hosting plans to power it, before needing to upgrade to other solutions for various reasons. Many of them will pay several hundreds of dollars for someone to get their business ideas set up online. If you have the patience to learn how to start a blog yourself, it's an extremely valuable skill and can be turned into a very lucrative side business idea even if you're just starting with one of the best WordPress themes and customizing it for clients—especially if you sign up for affiliate programs with companies like Kinsta, who offer high quality managed WordPress hosting plans that allow you to collect fees from the clients you refer their way. Consider an additional service offering to your clients by executing on a carefully curated digital marketing strategy that goes beyond just setting up their website, and into actually generating traffic to it. Plus, with the skills you pick up from this side business idea, you'll be able to spin up other profitable website ideas like my friend Andy's been able to do with his site, AwesomeStuffToBuy.
38. Drive for Uber or Lyft.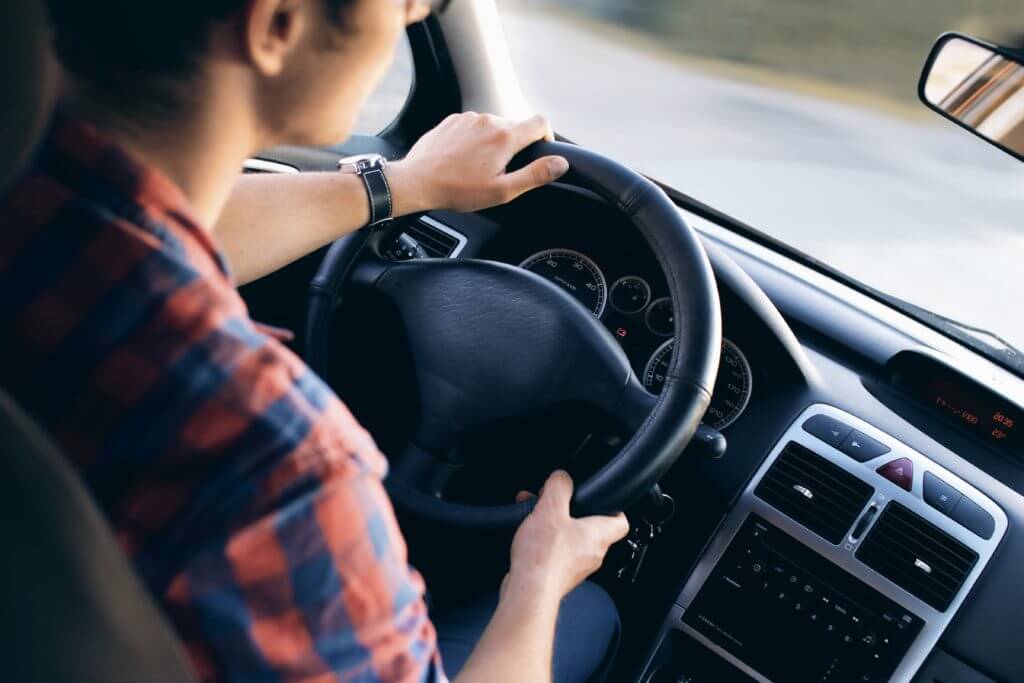 Driving for one of the two globally expanding app-centric taxi alternative services, Uber or Lyft can still be a fairly lucrative way to earn money as a side business idea on nights and weekends—working only when you want. But before you dive head first into this side business idea, do your homework and calculate the costs of extra gas, mileage, tires, wear & tear and usage on your vehicle—it's not one of the best guaranteed business ideas that'll turn a significant profit every weekend, though.
39. Rent Your Car on Turo.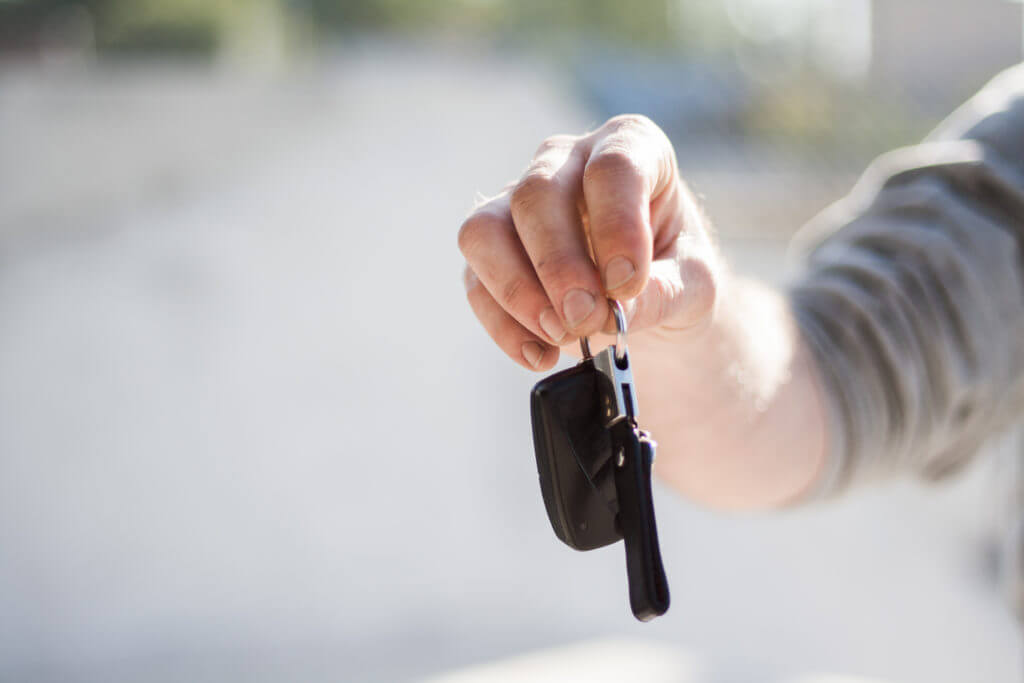 If you own a car but barely use it, you can make some easy cash as an effortless side business idea by renting it out on Turo. Before you freak out, know that there's a $1 Million insurance policy on all cars, plus drivers are prescreened, so you can have peace of mind.
41. Catering Business.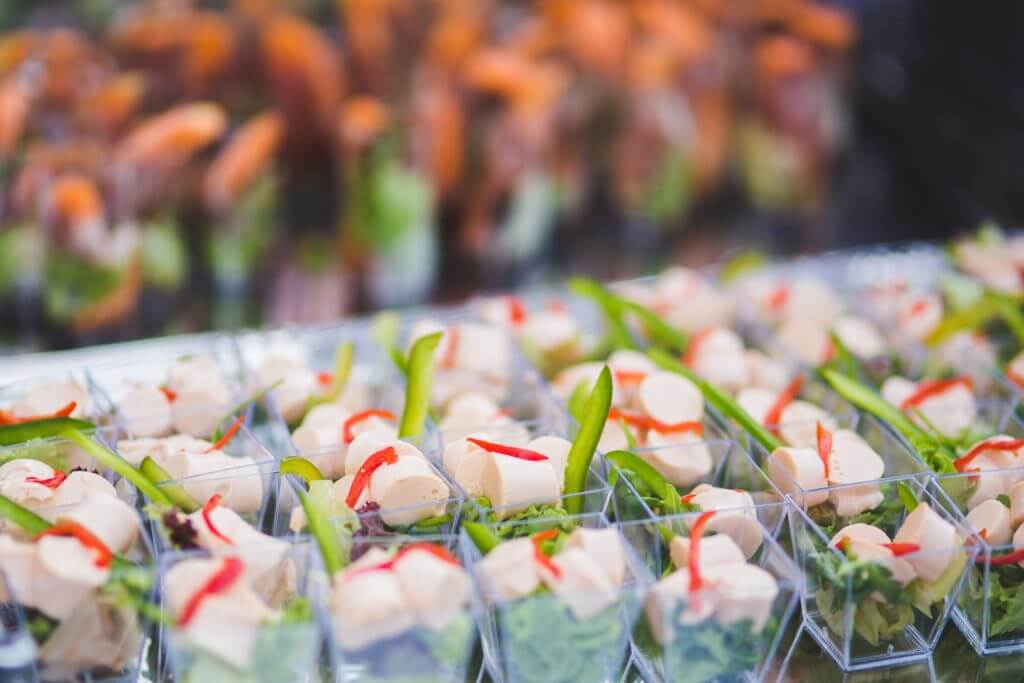 EatWith is a great way to test the waters as a chef for your side business idea, and if you have enough rave reviews you might be able to turn your knife skills into a full-time endeavor where you're leveraging your network to book catering events. This side business idea is built heavily upon getting happy referrals, so be sure to over-deliver for your first customers, and ask if they know anyone else who could be in need of your catering services.
42. Develop an App.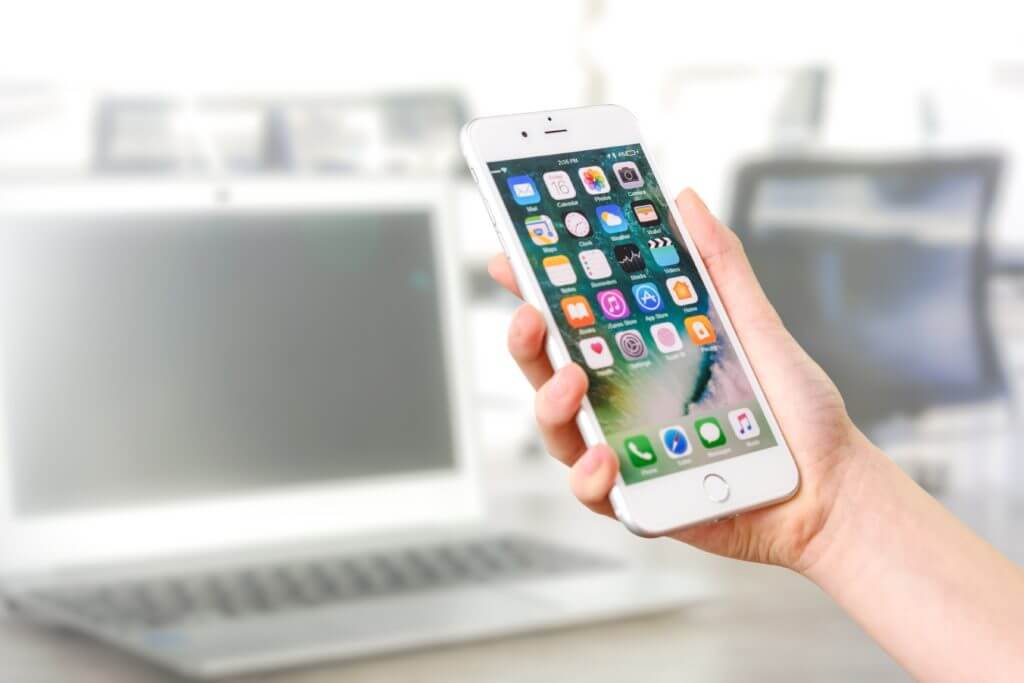 Sometimes it seems like there's an app for everything. Yet somehow, new ones keep popping up and selling for lots of money, all the time. If you spot a niche that hasn't been filled to its potential just yet, and you can learn the coding skills (or know someone who already has them), you could be on to something with this side business idea. Today, it's even possible to build an app without any coding skills whatsoever. Just make sure you validate your app idea before jumping too far in. Even if your app business idea doesn't pan out to be a best-seller, you'll still pick up valuable skills.
43. Online News Correspondent.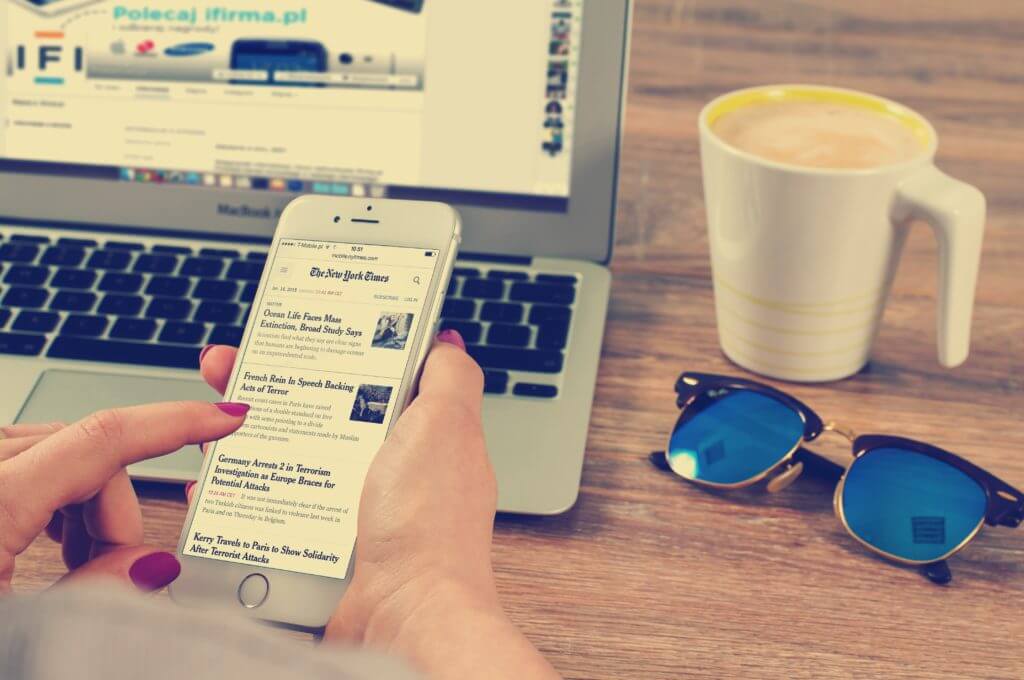 You don't need to have a degree in journalism to be a reporter these days (and pursue this business idea as a work from home job). Plus, there are many news websites that can always use a bit of help on getting local coverage. Some of them, such as The Examiner or HuffPost, will compensate contributors based on ad revenue generated per article written—a great incentive to provide compelling content to news organizations as your side business idea.
45. Buy and Sell Domain Names.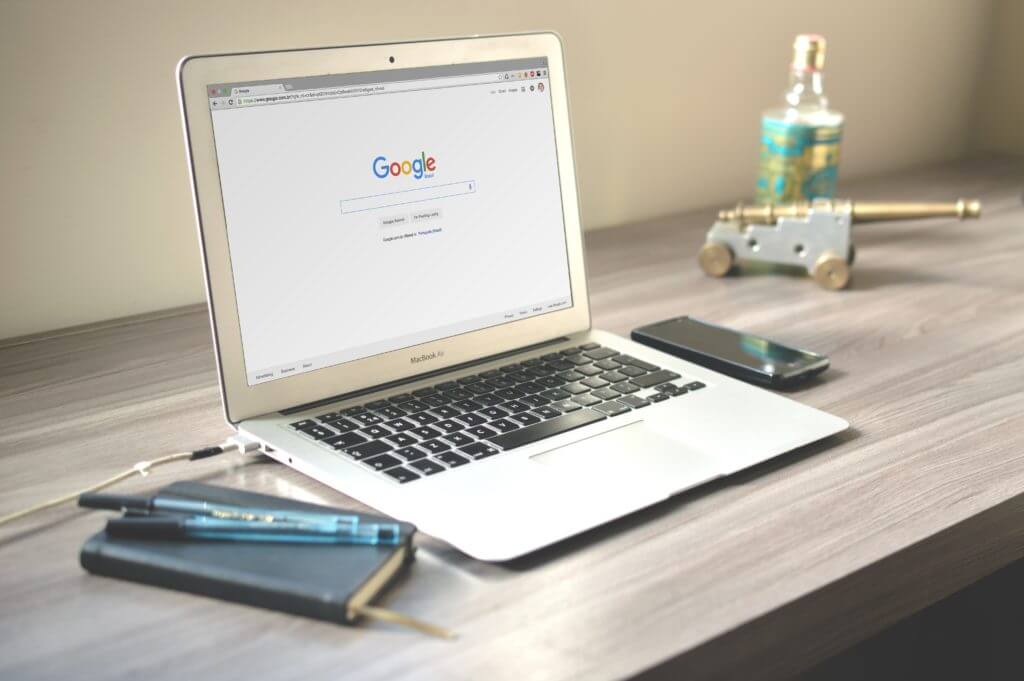 Domain name trading has been around for the last couple decades, and while most slam-dunk names have long been sold off (Insure.com went for $16 Million in 2009) there's still plenty of others that you can get your hands on for relatively cheap and broker as your side business idea. But beware: some experts doubt the long-term viability of this business idea, so you shouldn't quit your day job just to put all your effort into this one without some successes already in the bag. If you know how to name a blog the right way, you could even buy a good name today, with an affordable monthly hosting plan, and sell it one day in the future as the right buyer comes along.
48. Freelance Proofreading and Editing.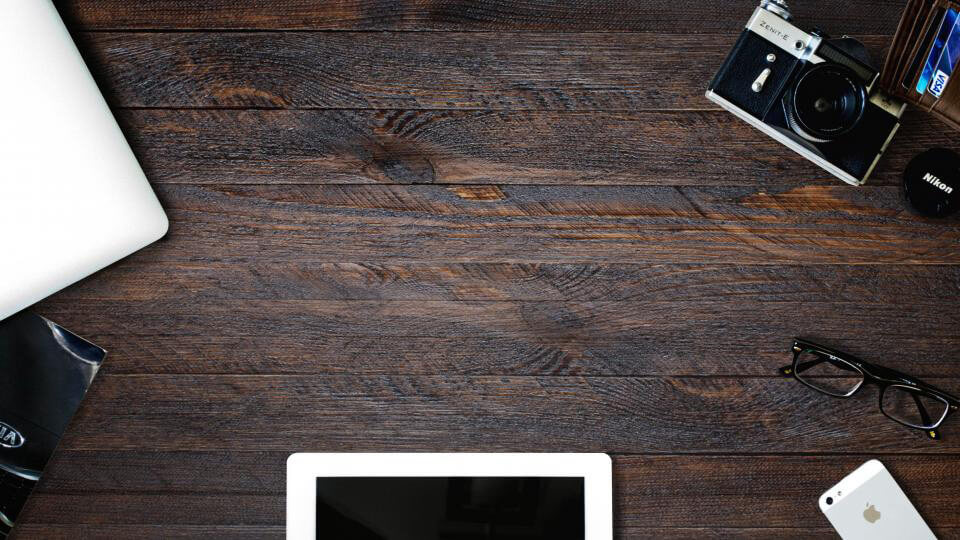 As long as there is still the written word, there will always be editors. Freelance editing and proofreading not only pays a decent hourly wage, it also gives you the chance to read about potentially interesting topics too. What's more, pursuing freelance writing & editing as a business idea can afford you a lifestyle that lets you travel the world as a digital nomad. You can find lots of job postings from companies and individuals in need of writing, proofreading, and editing services on Contena, which makes this a high-demand side business idea.
50. Data Analysis.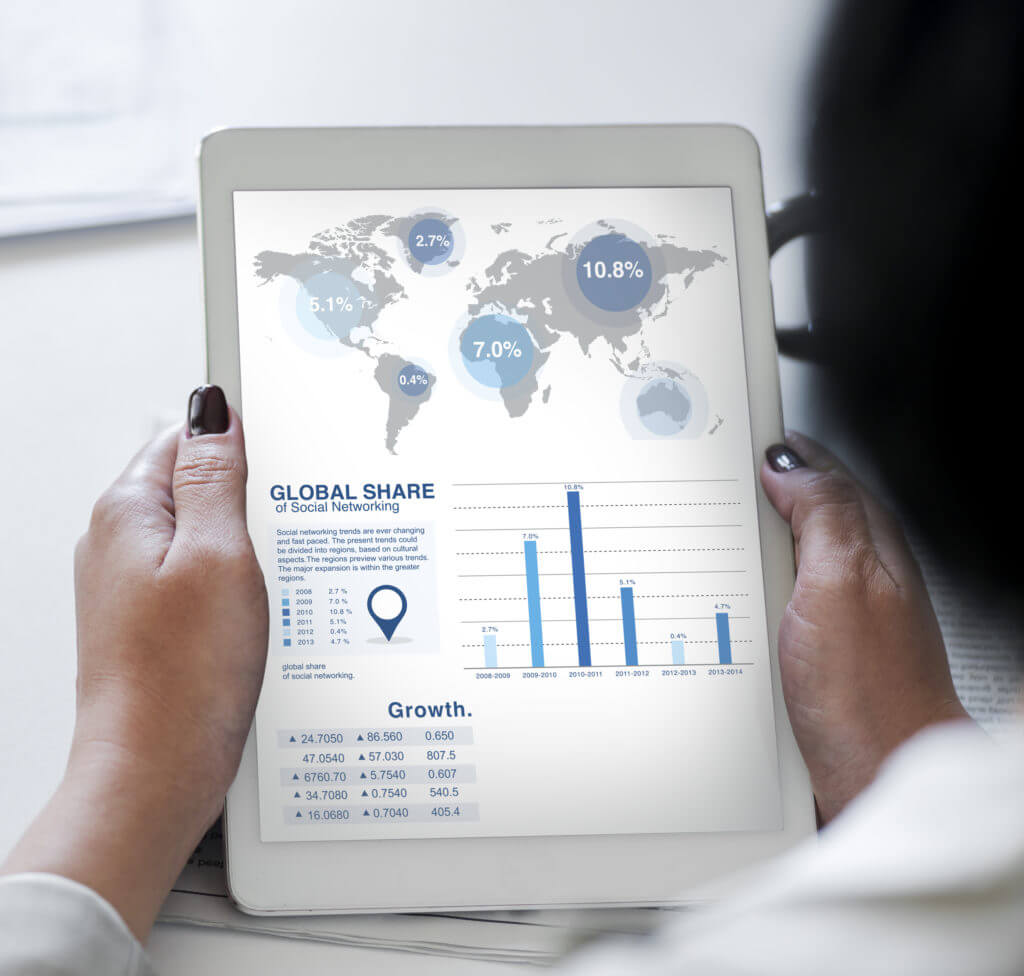 Got a thing for numbers? Plenty of companies need to hire talented contractors who are good at data analysis, making this a potentially lucrative side business idea if you have the right credentials and experience. Platforms like Upwork and Digiserved are but a two of many websites that are great for freelancers with an analytical prowess, looking for extra work as a side business idea around their full-time jobs.
52. Freelance Writing & Copywriting.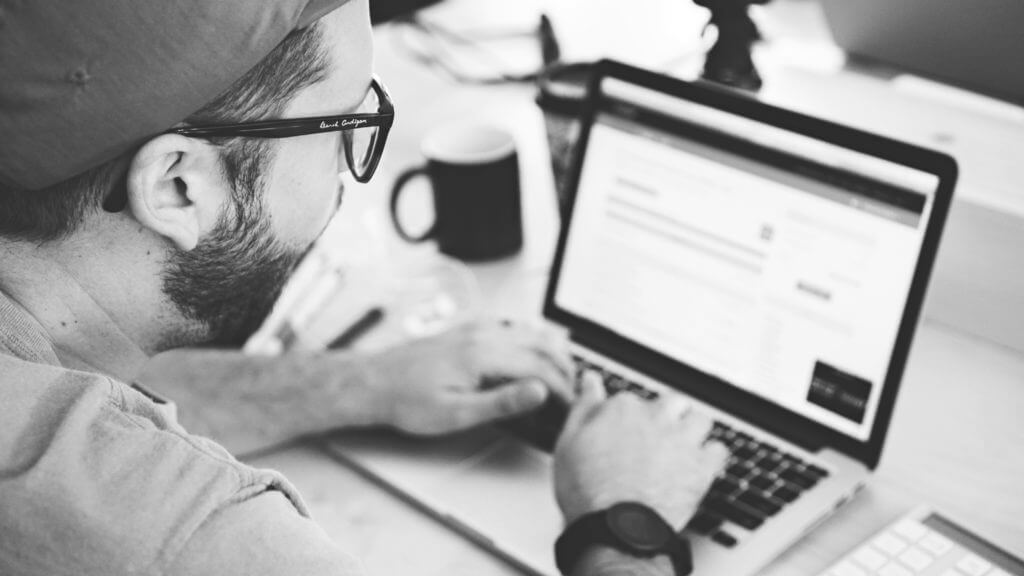 Every website owner (including myself) hires copywriters to write content for things like about pages, FAQ's, or blog posts. Hourly wages for novice copywriters are not very high, but with some experience and a growing portfolio, you can become a freelance writer today and soon be charging more than you make at your full-time job if you find the right clients and brand yourself as an expert with this side business idea. Check out one of my most talented friends, Jory Mackay, for an example of someone who's doing a great job of positioning himself as a premium service-provider with his freelance writing side business idea. Then when you're ready to start cold emailing potential clients, pick up my free downloadable freelance proposal template and get started today.
54. Fill Out Online Surveys.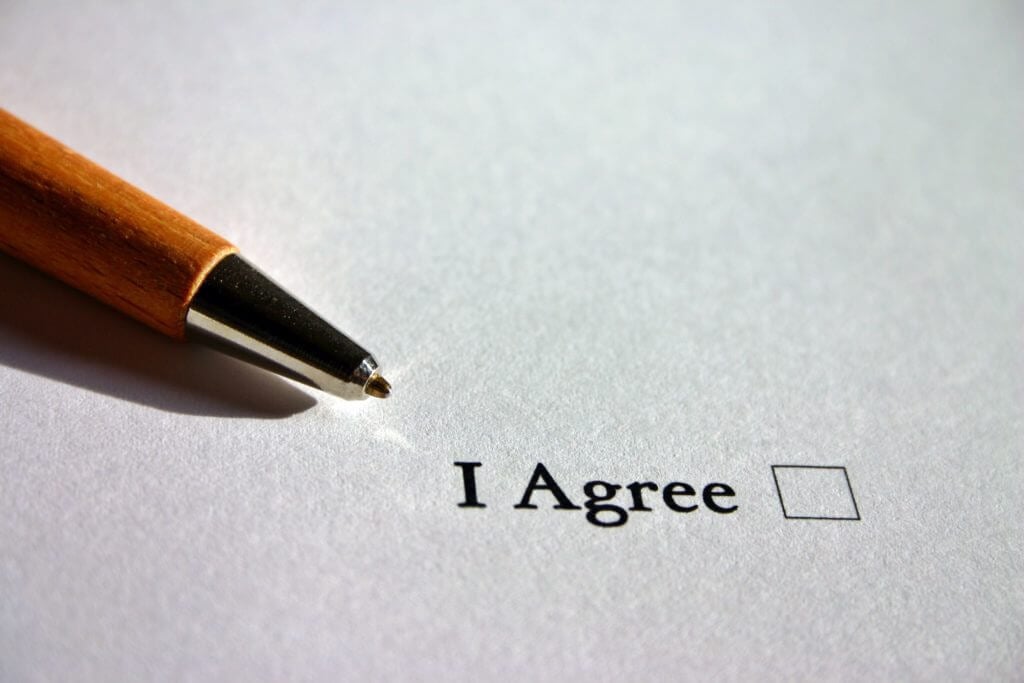 It's not very engaging, or mentally stimulating, but taking online surveys through companies like Survey Junkie, User Interviews and InboxDollars do pay out (a little), believe it or not. Payouts come in the form of PayPal, check or sometimes Amazon gift cards, but if you've got the idle time—then sites like Survey Junkie, User Interviews and InboxDollars might be a good way to spend some of your down time. Just don't expect to make bank with this side business idea—I recommend combining it with another source of side income from this list of my best business ideas, and turning to surveys in your downtime when you need a little extra income.
55. Airbnb Host.
Not only is Airbnb a great way to make money by renting out your spare bedroom or living room couch as a legitimate home-based business idea, but you also have the benefit of meeting new people and making new friends if that's your kind of thing. You can even rent out an entirely new apartment just to manage as an Airbnb side business idea, but don't make the mistake of thinking this will be a passive source of income—you're on call whenever you have a guest and you'll always need to keep the place clean for incoming visitors. On top of just renting on Airbnb, you can take this business idea to the next level by offering your guests add-on and personalized experiences for an extra charge. Take Lauren Gheysens' Airbnb-based side business idea, Royal Day Out in London, England for example—where she gives visiting tourists a local's only tour of the city, complete with bespoke 18th century costumes.
56. Personal Fitness Trainer.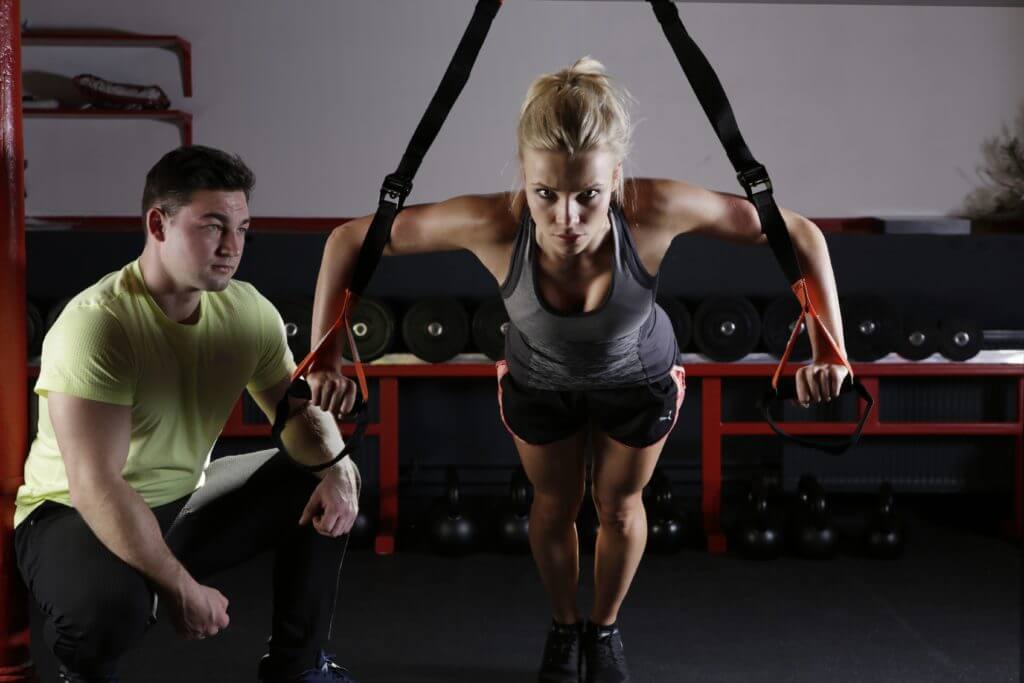 If you're a fitness buff and have the right combination of charisma and business sense, working as a part-time personal trainer as a side business idea can be both physically and financially rewarding. Once you build up a reputation and client base for yourself, it could easily turn into a full-time endeavor for you. Check out these tips to a successful personal training business by the American Fitness Professionals and this interview with several fitness blog owners who are making a living online, from MonetizePros. Finally, I'd recommend taking this business idea seriously and actually devising a go-to-market plan that can let you hit the ground running with clients from day one.
58. Start a YouTube Channel.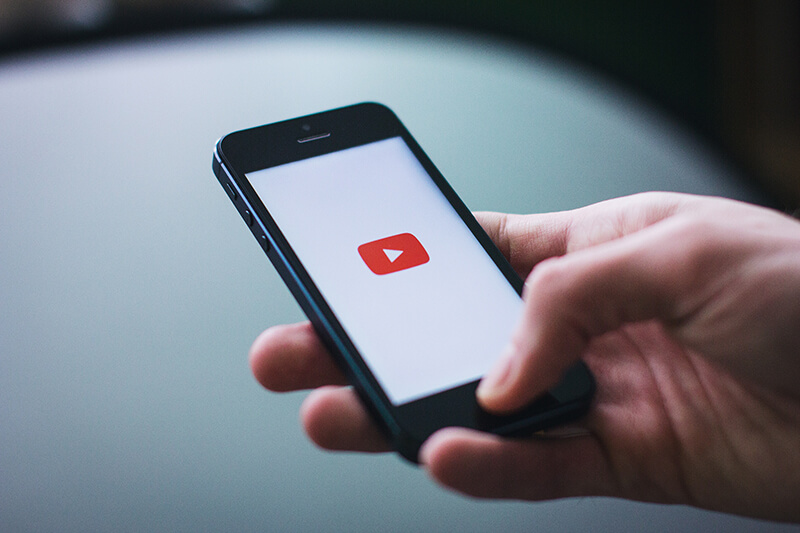 Yes, spending time on YouTube can be a legitimate business idea if you take it seriously. If you can create value-driven, entertaining video content and grow your subscriber base to a few thousand subscribers, your videos can start generating pretty substantial income from all the ads being displayed on your videos. Many YouTube users make well into the millions each year, so there's clear potential to take this from side business idea to eventual millionaire with the right combination of content, audience, skills, relationships and timing. If you're considering starting a YouTube channel it's important use best practices when making videos. Read the YouTube playbook for tips which will result in faster growth of your channel. Additionally think about investing in a quality camera and microphone since the production quality of videos can often affect your viewership.
59. Translator.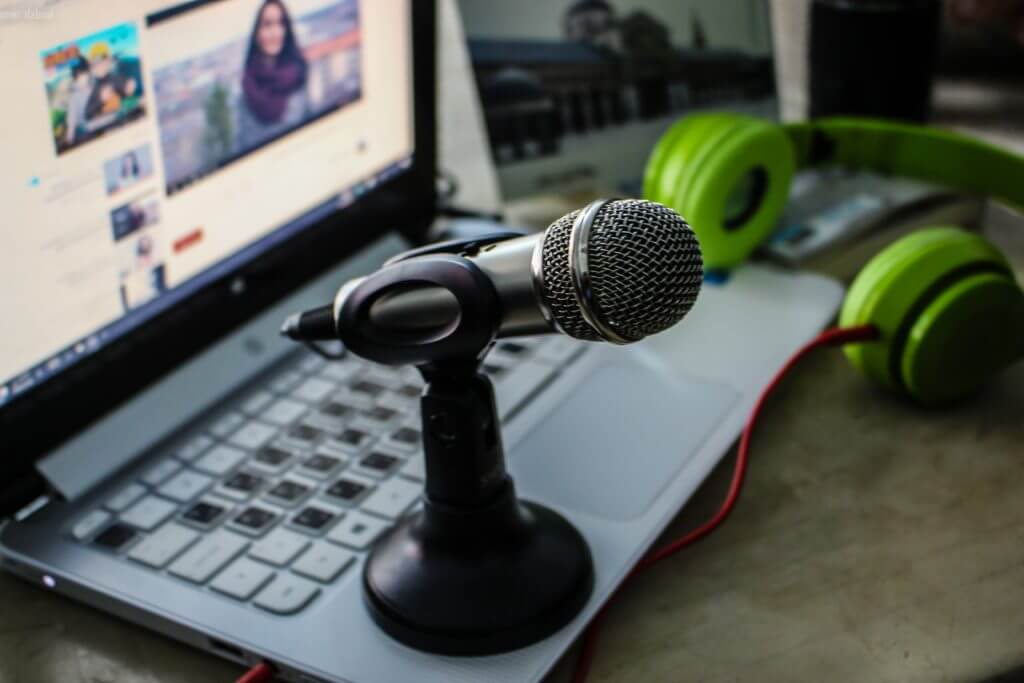 If your mastery of another language is good enough to have the grammar and spelling down, translating is a great side business idea to set up for yourself and can even be done remotely. Flexjobs has literally hundreds of freelance, remote translator jobs available right now and if you're looking to land more remote work on the side of your other pursuits, then browse through these remote jobs websites to find the right opportunities for you.
61. Music Instructor.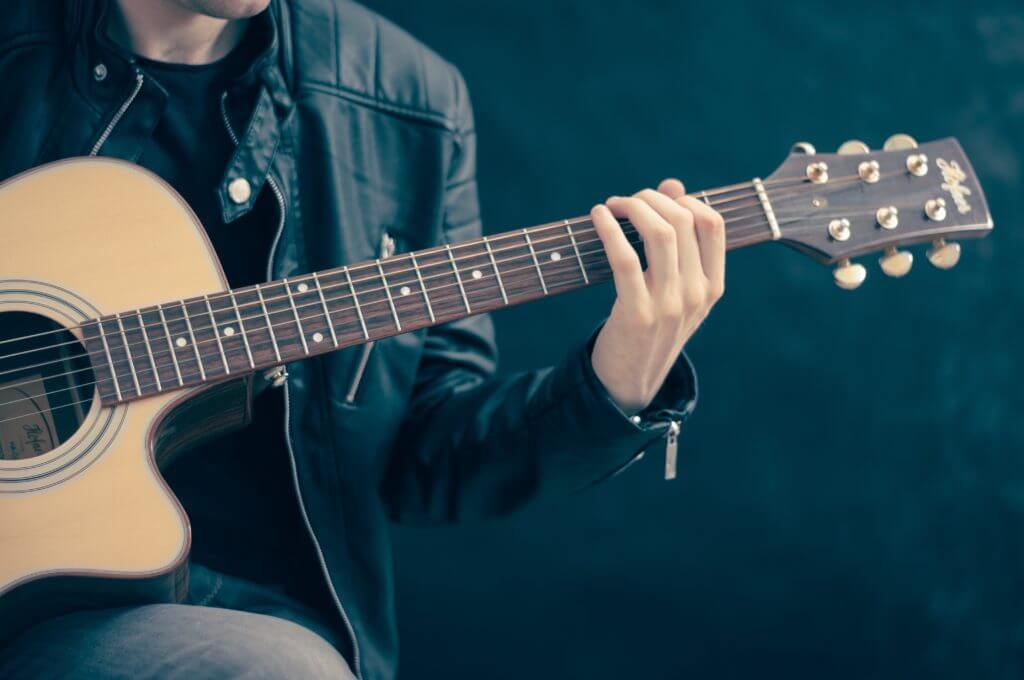 Do you play a musical instrument well enough to teach it to others? How about taking your skills at producing music or sound design and teaching others as a service-based business idea based on your experience? Private music instructors in all disciplines charge upwards of $20-100/hr (or more depending upon skill and experience), and you don't necessarily have to do them in person, either. This makes for a great side business idea that can channel your passion for music into profits.
62. Stock Photographer.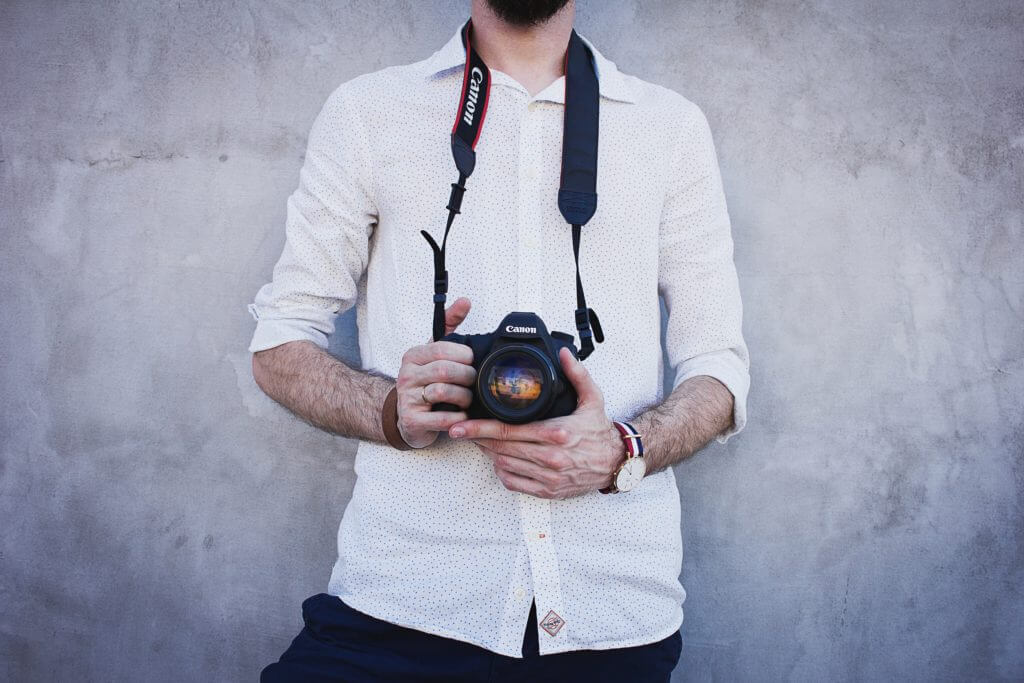 If you have a fondness for taking pictures of smiling families or laughing children blowing bubbles, consider becoming a stock photographer and selling your images to a stock photo company like Unsplash, ShutterStock and iStockPhoto as a side business idea. You'll get royalties every time someone licenses an image you've submitted. To really be successful, build your own photography website to be able to showcase your portfolio and start getting higher-paid private corporate work.
69. Being a Task Rabbit.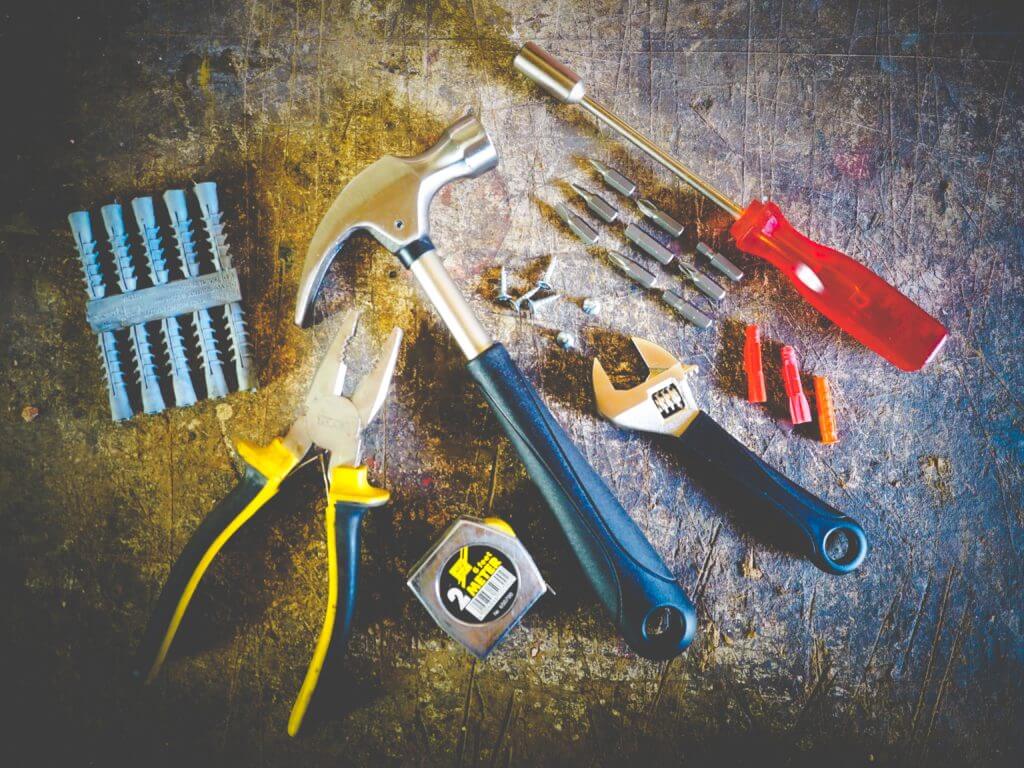 If you don't mind doing other people's chores, then TaskRabbit may be the right side business idea for you. Earn a little side money doing odd jobs like walking your neighbor's dog or mowing Mr. Smith's lawn. Running errands not your style? Tell that to the top taskers on the portal who reportedly earn as much as $7000 a month, making this a full-time business idea for some.
70. Freelance Content Marketing.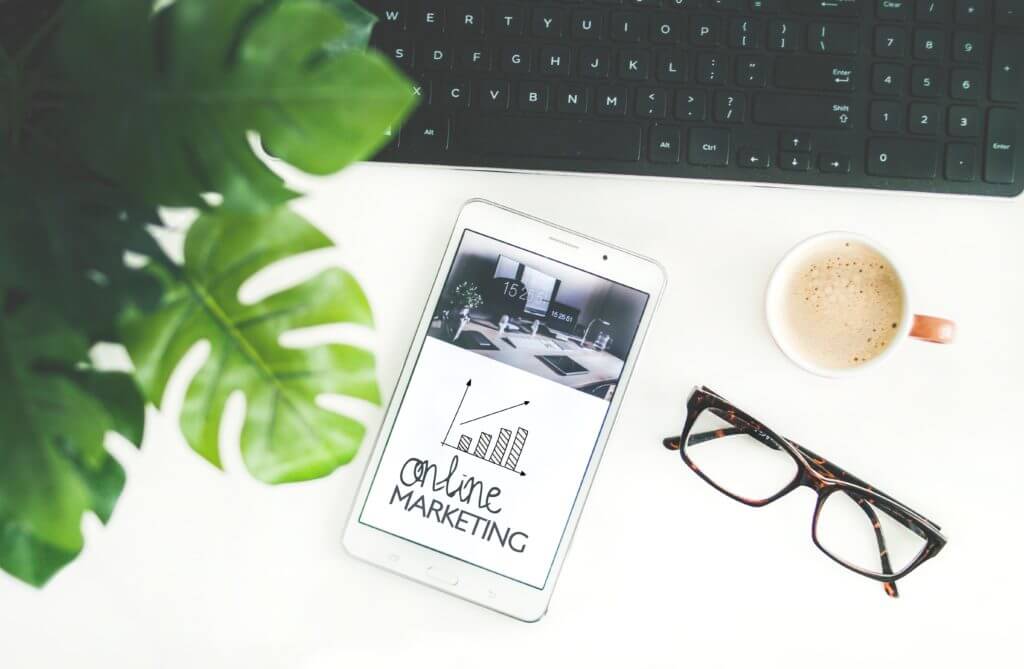 From personal experience as a freelance content marketer, I can vouch for the profitability in this industry. I grew my side hustle into a $160,000/yr business before quitting my day job to pursue this business idea full-time; all you need is the right skills and experience to back it up. With startups, established brands, and even notable influencers needing to build credibility and grow their brands, professionals who can serve up compelling content enjoy a huge demand for their services. And, since brands will always need high quality content to bring in new customers, your skills will always remain an asset to invest in—especially since the nature of creating a content marketing strategy is an ever-evolving one. Start by tapping into your existing network with this business idea and begin tracking down local small business owners who could benefit from your marketing tactics, do a bang up job, ask for referrals and grow from there to the point where you're doing things like guest blogging and blogger outreach and spreading out to a wider market.
71. Freelance Ebook Writing.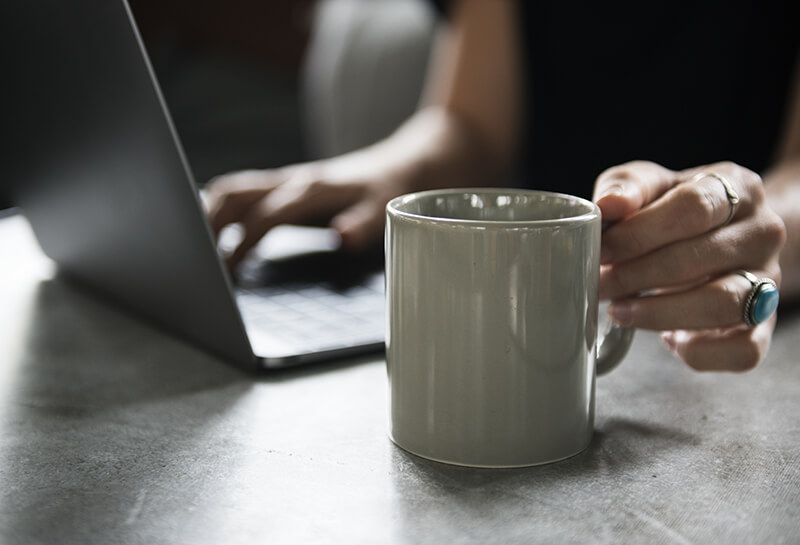 If you've always wanted to publish your own book as a side business idea, there never been a better time than now. That's because access to self-publishing tools and marketplaces has never been easier and more affordable. One eBook writer I know currently earns up to a couple of thousand bucks each month from six ebooks she published; while you can reportedly demand around $1000 per eBook project serving as a ghostwriter. My good friend, Caroline Beaton used freelance writing as her side business idea to eventually go from secretary to self-employed, while focusing on her own personal development and looking inward to discover what she's truly passionate about.
72. Investing Your Money.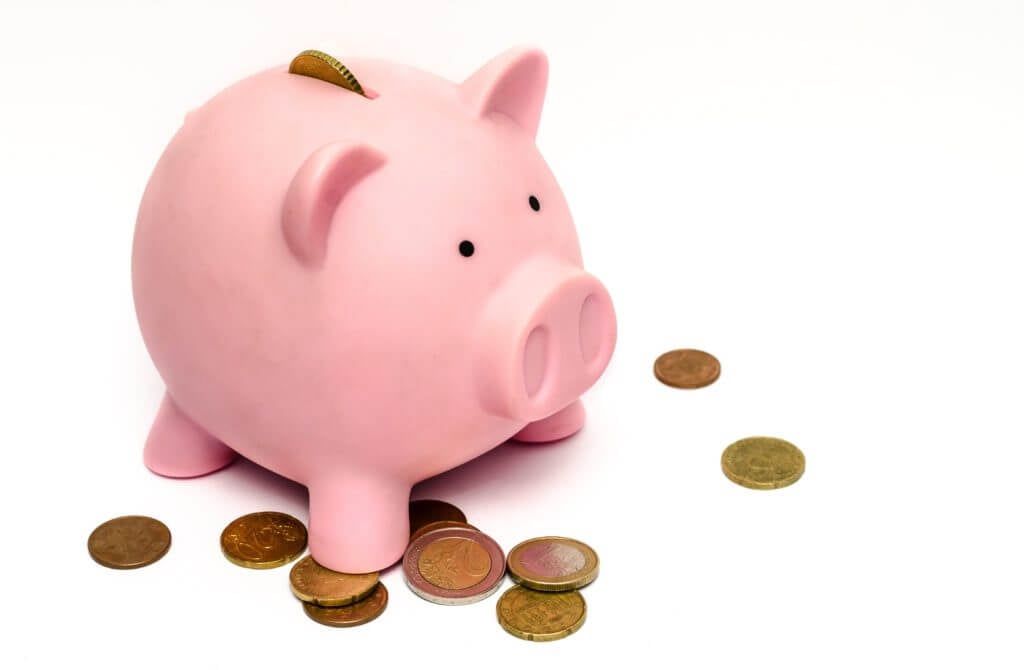 If you keep your money hidden in the attic or earning close to nothing in a savings account, you might want to consider putting it to better use through smarter stock investing as one of your side business ideas to keep slowly working on. Sure, there are plenty dangers to look out for, but most personal finance experts will advise you to start learning about the stock market if you want to grow your wealth, and to avoid jumping too heavily into trends like Bitcoin and other cryptocurrencies without proper understanding.
73. Investing Others' Money.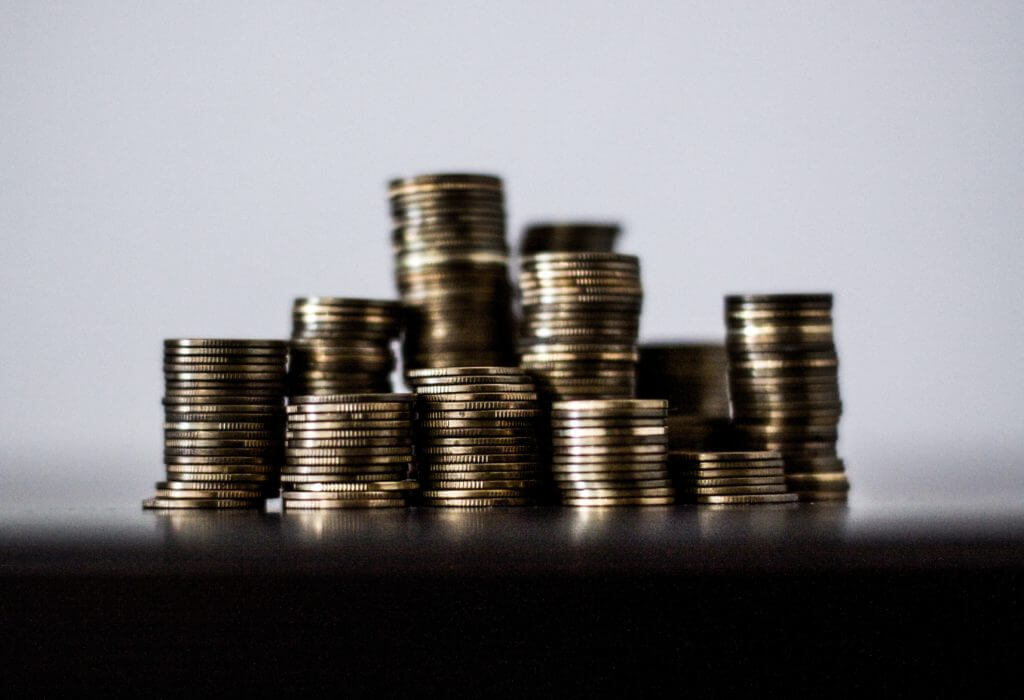 (Mention Etoro) Incidentally, helping others grow their wealth is also a good way to grow your own financial worth as a side business idea. If you have stock market and finance credentials, then you can earn freelance commissions or consulting fees, advising clients on how to get the best returns for their investments as a lucrative side business idea if you can get results for those clients—otherwise this business idea can be the fast-track to alienating friends and family, so be careful.
74. Accounting and Bookkeeping.
Many small companies and startups now outsource jobs that aren't part of their core business (such as HR, admin, and accounting), which makes this skill set a great opportunity for starting a side business idea that engages your number prowess. Because companies always need to track their cash flow, freelance accountants and bookkeepers can really benefit from the increasing demand for part-time help.
75. Building a Niche Website.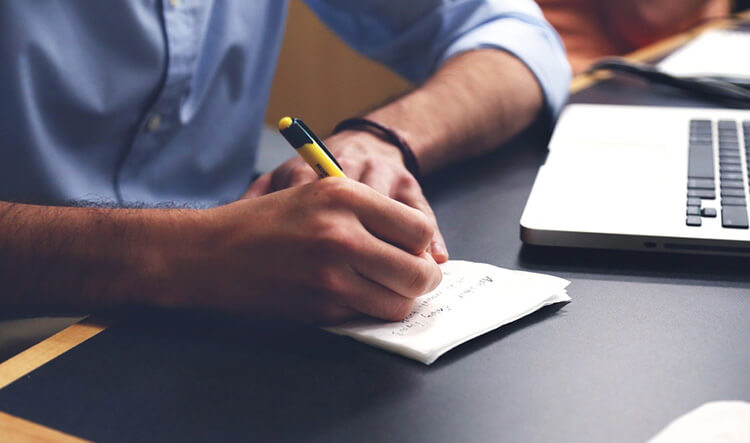 Find an audience for your passion or hobby and you're all set to monetize something you love via learning how to make a website in a clever blog niche as a side business idea. That of course, is easier said than done, something not intended for the faint of heart. Prepare to invest a lot of your time in choosing from the best website builders and learning what a blog is, but if you can hurdle the steep challenges and positively answer a few key questions on whether the website business ideas you're thinking about can make money, then you can begin building it.
83. Computer Training and Lessons.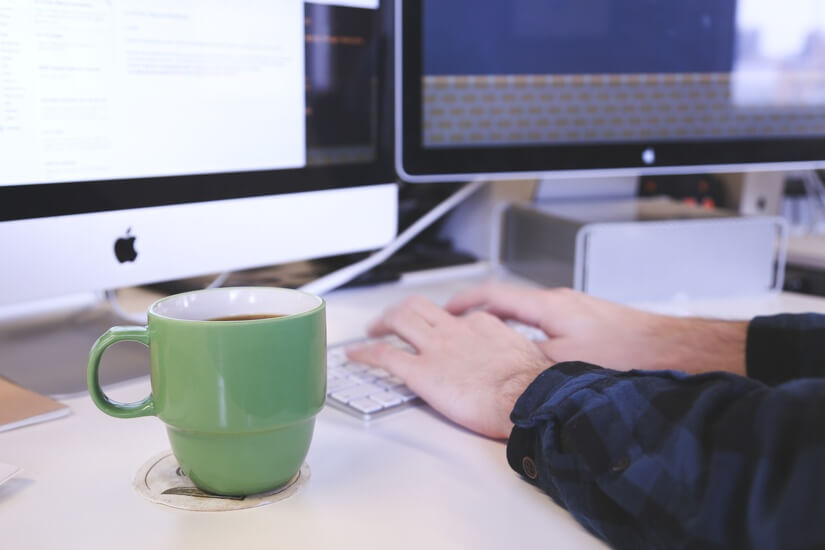 Everyone (even kids and retirees) need to have some level of technical know-how to stay competitive and appreciate the marvels of the digital age. Just observe how learning sites like Codecademy and Treehouse and continue to grow and you'll understand the urgency of getting computer training for our generation (thus making great business ideas to train others if you already have the skills). If you're a techie, you can cash in on this need by offering lessons and tutorials within your neighborhood or across cyberspace through portals like YouTube or Udemy as a side business idea. You can even set up your own tutorial site with an interface for online payments.
84. Contract Customer Service.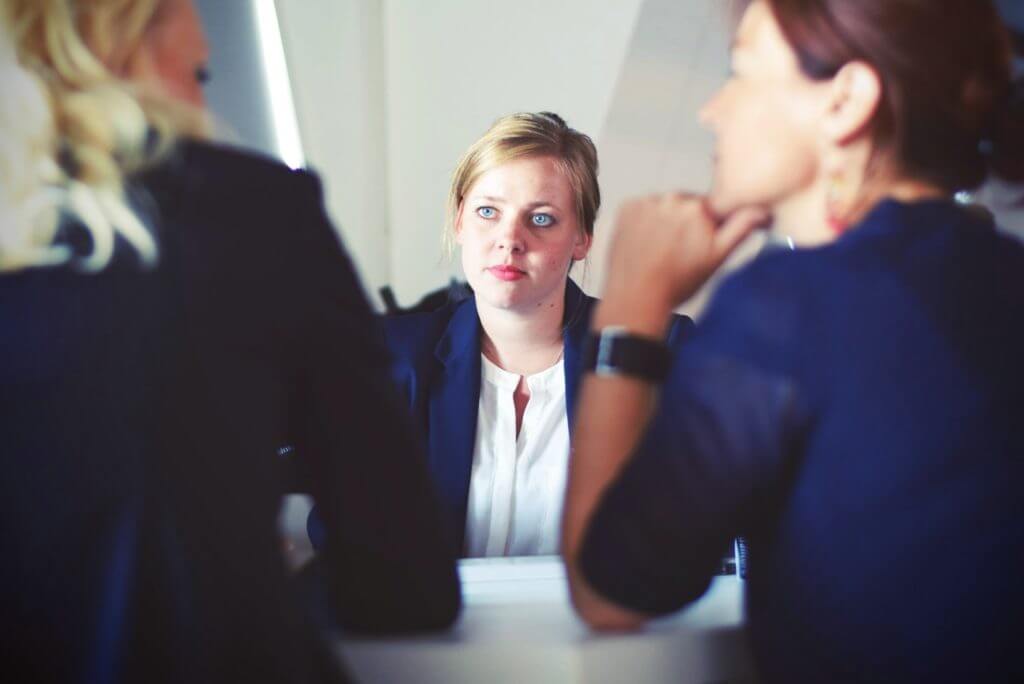 Some firms outsource their customer service operations and many of these companies accept home-based contractors. You can start by signing up on freelancing sites such as Upwork to test the waters with this business idea first. If you're already a CSR specialist with management skills, then you can form and lead a virtual team online and engage clients as a bona fide customer service company or provide customer service training to such teams as well as individuals.
85. Dog Walking.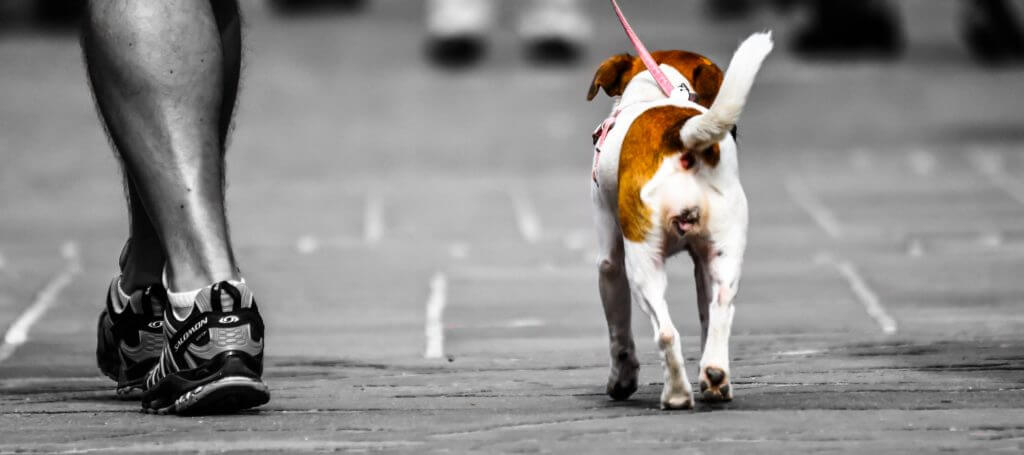 Dogs are amazing. But, owners aren't always at home to take them for a walk. If you're a canine fan like I hope you are, this great side business idea can net you a regular profit by just taking some adorable pups for a stroll around the park. With 70% of Americans having pets in their homes, dog walking services have become a thriving industry in some U.S. cities. In fact, there's already an app called Wag that links up dog walkers who want to exercise this business idea with the pet owners who need a helping hand.
89. Being a Gigwalker.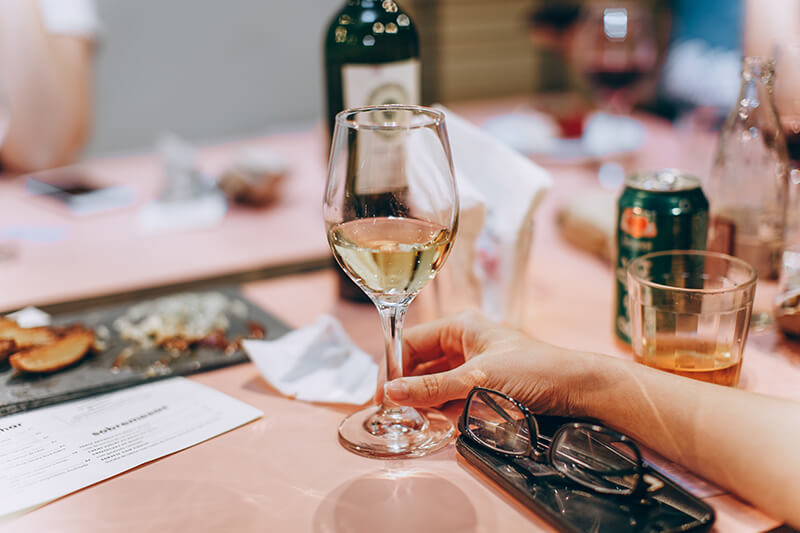 Earning money on GigWalk is similar to working on Task Rabbit—not a bad side business idea if you've got the free time. You get to choose from an amusingly diverse range of jobs from taking snapshots of restaurant menus to counting the items arrayed on supermarket racks. It won't make you rich though, with payouts tending to congregate in the lower half of their $3-to-$100 range. But, if you're looking for a steady little side business idea, it can't hurt doing a strange but fun errand and getting a tip at the end. When you're bored or a little short on cash, you can access GigWalk anytime, anywhere via their mobile app. Meanwhile, all the jobs specifically vetted for you will be within reach (ideally, just a brisk walk away).
92. Purchasing an Existing Website.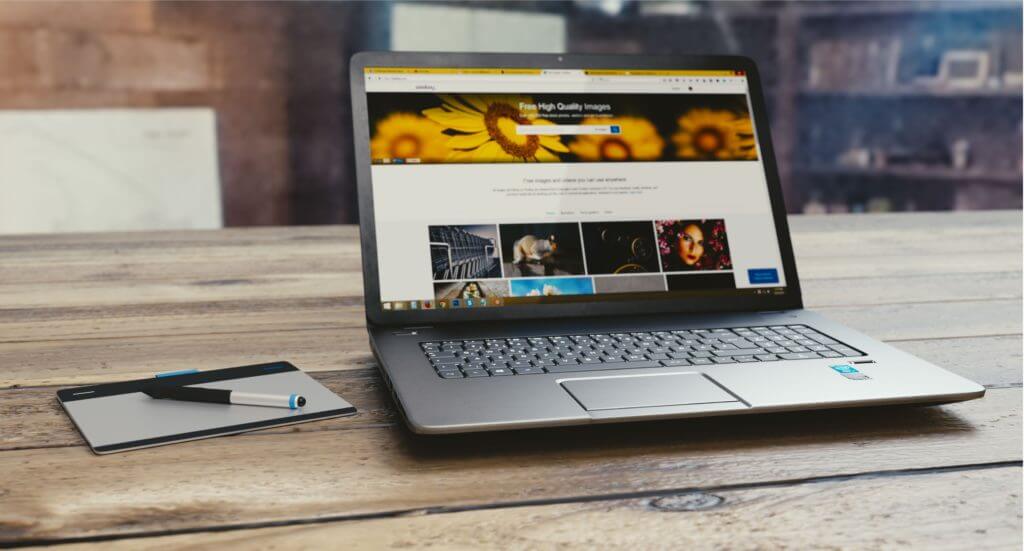 Websites aren't too dissimilar to stocks. Many are junk, but some can generate value for you, making it a strong potential business idea if you have an eye for spotting the diamond in the rough That's why, like stocks, they are bought and sold all the time. You can buy and sell websites as a side business idea in the hope of generating future earnings based on their user traffic, current revenue intake, domain name, or some other factors that might be a hidden cash cow everyone else has overlooked. Interested? Check out marketplaces like Flippa and FE International to learn more.
99. Pet Sitting.
I mean come on, who wouldn't be interested in business ideas that let you spend time with puppies? Getting paid to take care of a cute pup sounds like a dream. The prevalence of unattended pets is another side effect of busy life, creating job business ideas and opportunities for people with time, patience, and affection to spare. Just check out DogVacay and Rover to see what I mean. Would the payout be worth it if you try? One person in New York earns $3,300 a month just pet-sitting for busy animal lovers as his side business idea.